"One human may put everything at stake..."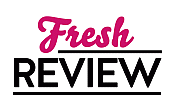 Reviewed by Debbie Wiley
Posted May 17, 2017

The Lakeside Courtyard serves as a model for interactions between humans and terra indigene (also called the Others). Simon Wolfgard is the leader of this diverse group of individuals, as he seeks a balance between the various kinds of terra indigene and the newly formed human pack within his boundaries. Tensions are high after the Humans First and Last movement caused worldwide chaos (see MARKED IN FLESH for more details). Meanwhile, Meg Corbyn, a Blood Prophet, is learning new ways to cope in this ever-changing world and Simon will do anything to protect her. Unfortunately, Lieutenant Crispin Montgomery's brother, Cyrus, has arrived in Lakeside and now everything they've worked for may be at stake. Will the humans and the terra indigene draw together to stop Cyrus or will Meg's future come to an abrupt end?
ETCHED IN BONE is dark fantasy at its finest! Anne Bishop has crafted a world that is dark and alluring, where even a slight move or interaction can cause fear, chaos, or the destruction of the entire human population. I love how Anne Bishop navigates us through the politics of the various species within the terra indigene as well as with the humans. ETCHED IN BONE and The Others series are an excellent portrait of the importance of diversity and diplomacy.
Meg is continuing to evolve as both a woman and as the Trailblazer for the other cassandra sangue (blood prophets). In ETCHED IN BONE, Meg is becoming all too aware of her own limits as she's learning how to live and love despite the allure of the razor. Simon's love for Meg shows through each and every one of his actions and ETCHED IN BONE highlights just how important their bond is for both of them. Twyla Montgomery, Crispin's mother, is also beginning to emerge as a leader within the Courtyard and I love her motherly approach to everyone she encounters, no matter whether they are human or terra indigene. However, it is Skippy who captures my heart in ETCHED IN BONE. I won't reveal spoilers but there is one scene in ETCHED IN BONE that makes me love him all the more for his determination.
ETCHED IN BONE is the fifth book in The Others series. If you haven't read this series from the beginning, stop what you are doing immediately and delve into Anne Bishop's dark and hauntingly beautiful world. You won't regret it.
SUMMARY
New York Times bestselling author Anne Bishop returns to her world of the Others, as humans struggle to survive in the shadow of shapeshifters and vampires far more powerful than themselves...
After a human uprising was brutally put down by the Elders—a primitive and lethal form of the Others—the few cities left under human control are far-flung. And the people within them now know to fear the no-man's-land beyond their borders—and the darkness...
As some communities struggle to rebuild, Lakeside Courtyard has emerged relatively unscathed, though Simon Wolfgard, its wolf shifter leader, and blood prophet Meg Corbyn must work with the human pack to maintain the fragile peace. But all their efforts are threatened when Lieutenant Montgomery's shady brother arrives, looking for a free ride and easy pickings.
With the humans on guard against one of their own, tensions rise, drawing the attention of the Elders, who are curious about the effect such an insignificant predator can have on a pack. But Meg knows the dangers, for she has seen in the cards how it will all end—with her standing beside a grave...
---
What do you think about this review?
Comments
No comments posted.

Registered users may leave comments.
Log in or register now!