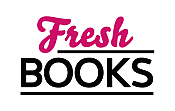 Read some great books in April...you'll be blooming!
"Enthralling romance, mesmerising character, riveting suspense: Kelly Bowen enchants and thrills!"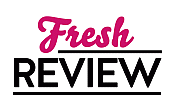 Reviewed by Monique Daoust
Posted May 16, 2017

The family fortune has vanished, Angelique Archer's dissolute older brother Gerald, the new Marquess of Hutton wastes what little money there is, and makes himself a nuisance, but Angelique is determined to do what it takes to take care of her two younger brothers. That's how Angelique ended up playing cards in Lavoie's gaming hell, where she is very successful, but she must not be noticed. But Alexander Lavoie, the owner, has noticed her. When a sore loser manhandles Angelique, Alexander steps in and swiftly handles the matter. Angelique had studiously avoided looking at Alexander until then, but she has no choice now, and she can't take her eyes of the dangerously handsome man.
I had loved the previous book, I love Kelly Bowen, and I trust that she will not disappoint me. I had been eagerly awaiting BETWEEN THE DEVIL AND THE DUKE, but oh my! I had a hard time writing this review, because finding adequate words to describe how I feel was extremely difficult. Kelly Bowen had me completely mesmerized by her stunning descriptions, her fascinating characters, and her exquisite prose. Angelique is a mathematical genius, a woman who faces demoralizing situations with a stiff upper lip; she doesn't think herself beautiful because of her unusual looks. Alexander is charming, charismatic, an astute businessman, and utterly ruthless. While Alexander is immediately smitten with Angelique's looks, it is her brilliant mind that seduces him, and the reason he hires her. The chemistry between Angelique and Alexander left me panting with anticipation: from the moment they meet, the sexual tension is palpable, and never has a simple kiss on a cheek been so erotic. Their verbal exchanges are the stuff literary dreams are made of: their intelligent banter, their tit for tat ripostes, and the biting wit both characters share contribute to their becoming closer.
And the turquoise gown. The sumptuous piece of clothing plays a pivotal part in the story, as it alters Angelique's life in a most wonderful and unusual way. The romance in BETWEEN THE DEVIL AND THE DUKE is sensuous, enthralling, elegantly and erotically intense, and entirely convincing, and the mystery part is so masterfully constructed and exciting that it would have been fabulous on its own, even without the enchanting romance. If you think there are too many epithets in this review, there could have been many, many more: BETWEEN THE DEVIL AND THE DUKE is that fabulous! Kelly Bowen dazzles us with exceptionally complex characters, breathless action, and incomparable storytelling. I can't help but wonder if Ms. Bowen will attempt to redeem the pitiful little worm that is Gerald. It would be a challenge, for sure, but what a book it could be. And King, the mysterious King, whose story I am dying to read, makes a brief and unforgettable appearance. BETWEEN THE DEVIL AND THE DUKE simply blew me away!
SUMMARY
Their love was always in the cards.
He should have thrown her out. But when club owner Alexander Lavoie catches a mysterious blonde counting cards at his vingt-et-un table, he's more intrigued than angry. He has to see more of this beauty-in his club, in his office, in his bed. But first he'll have to devise a proposition she can't turn down.
Gossip said he was an assassin. Common sense told her to stay away. But Angelique Archer was desperate, and Lavoie's club offered a surefire way to make quick money-until she got caught. Instead of throwing her out though, the devil offers her a deal: come work for him. Refusing him means facing starvation, but with a man so sinfully handsome and fiercely protective, keeping things professional might prove impossible . .
---
What do you think about this review?
Comments
No comments posted.

Registered users may leave comments.
Log in or register now!