"If investigative journalism is shut down, who investigates crimes?"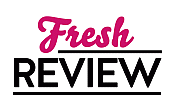 Reviewed by Clare O'Beara
Posted May 16, 2017

In this crime thriller, a copy editor at a major newspaper is found hanging in the printing department. Suicide or murder? UNPUNISHED is the second in the Gardiner and
Renner series about a crime scene technician and forensics expert, Maggie Gardiner, and homicide detective Jack Renner. They arrive at the modern Cleveland Herald building on the shores of Lake Erie and Maggie quickly spots evidence that murder was involved. From then on it's Jack's job to investigate.
With news shifting to digital media, and social networks spreading breaking news and comments fast, old-fashioned print news is suffering. The standards set by professional journalists are strict, and research and authentication means that only genuine news should be spread. Advertising is what pays their wages though, and fewer people buy a physical newspaper. Was any of this enough to make Robert Davids either kill himself or be killed? The police think it unlikely. Murder is usually personal.
As well as the now-routine autopsy scene I found pretty much an autopsy of the print news industry. Papers are being bought up and closed, the online sections providing far fewer jobs. Robert Davids' job was precarious. His marriage suffered from the strain and he argued with colleagues. The news he worked on seems less serious, just local stories and nothing worth killing for. Corporate press doesn't pay for investigative work any more, preferring cheap content. The police have to wonder if they missed anything that wasn't left lying around the office, any contact on the man's still-missing cellphone.
This isn't the only crime in town of course, and a drugs related shooting has Maggie suspecting someone she knows. In an ominous move, a policeman may be taking the law into his own hands. This novel brings gritty reality into the living room, showing serious crime in domestic and work situations, with gruesome details which may make some readers shiver. In some cases there can be little to choose between a crime thriller and a horror. I tried to get to know Maggie and Jack but found little of their personal lives on offer. Lisa Black has written a detail-laden, up to the moment tale in UNPUNISHED which deals with issues we need to understand. Serious crime fans will swallow it whole.
SUMMARY
It begins with the kind of bizarre death that makes headlines—literally. A copy editor at the Cleveland Herald is found hanging above the grinding wheels of the newspaper assembly line, a wide strap wrapped around his throat. Forensic investigator Maggie Gardiner has her suspicions about this apparent suicide inside the tsunami of tensions that is the news industry today—and when the evidence suggests murder, Maggie has no choice but to place her trust in the one person she doesn't trust at all . . .
Jack Renner is a killer with a conscience, a vigilante with his own code of honor. In the past, Jack has used his skills and connections as a homicide detective to take the law into his own hands, all in the name of justice. He has only one problem: Maggie knows his secret. She insists he enforce the law, not subvert it. But when more newspaper employees are slain, Jack may be the only person who can help Maggie unmask the killer-- even if Jack is still checking names off his own private murder list.
---
What do you think about this review?
Comments
No comments posted.

Registered users may leave comments.
Log in or register now!