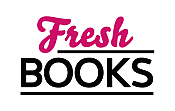 Start your holiday reads in November
"So many twists and turns it was hard to keep up"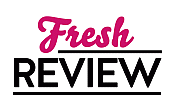 Reviewed by Sharon Salituro
Posted May 15, 2017

FBI bomb expert Paul Grale excels at his job, even if he doesn't like his coworkers most of the time. A proud family man, Grale escapes the stress of his job for an afternoon Fourth of July cookout hosted by his sister, Melissa. The day was perfect, except for the unnerving visit with his former friend Jeremy, but it all turns dark when Paul watches as the pavilion his sister's family has taken over for the party explodes -- leaving Melissa, her husband, and their son dead. Paul, beyond grief-struck, vows to find out who killed his family.
Kirk Russell writes a very interesting novel. I have to say at times, I got a little bit lost. Some of the terms that he used were hard for me to understand. I also got confused as to who was who. That being said I did enjoy this book. I can't even image what it would be like to find three fourths of your family dead.
This really was a mystery in a mystery. Who did the bombing? What part did Jeremy play in it? It took me a while to get through this book, but I would still recommend it to someone who likes suspense.
SUMMARY
While in Las Vegas on his way to a family Fourth of July celebration, FBI bomb expert Paul Grale hears a deep blast and sees the smoke rising. In an unfolding nightmare, Grale discovers his sister, brother-in-law, and many friends were caught up in the explosion. Grief stricken, he is pulled from the main bomb investigation to sift orphan leads. Quietly he begins a relentless search for the bomb maker.
When the FBI suspects his friend and disgruntled former drone pilot for the blast, Grale thinks they're getting it all wrong. Propelled by deep personal loss and an intense need to do the right thing, he picks his way through the smallest of leads and into a maze of twists, turns, and sudden dead ends. When he uncovers another threat, time is already quickly running out. With the lives of so many at stake, Grale won't let himself fail—and he won't rest until there's justice for his family.
Adrenalized, gripping, and all too timely, Signature Wounds brings terror to Vegas and introduces FBI special agent and bomb tech Paul Grale, a man whose specialized skill and fierce determination are a lethal combination.
---
What do you think about this review?
Comments
No comments posted.

Registered users may leave comments.
Log in or register now!