"Darkness lurks in LITTLE HEAVEN"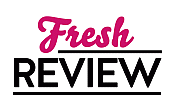 Reviewed by Debbie Wiley
Posted May 15, 2017

Three mercenaries meet and an uneasy alliance is formed. Micah Shughrue, Minerva Atwater, and Ebenezer Elkins agree to help Ellen Bellhaven find her nephew in the mysterious little forest enclave known as LITTLE HEAVEN. Ellen's nephew, Nate, and his father are residing with a religious cult and Ellen wants to ensure Nate is safe and well cared for. Little do any of them expect the horror that ensues, or the ramifications that will come in the future from an evil that seemingly never ends.
It took me two tries to finally settle into the darkness that encompasses LITTLE HEAVEN. We switch back and forth between time periods as events from the past and present collide. Unfortunately, the beginning chapters seem a bit disjointed as the reader is left wondering what the heck is actually going on. However, once we get past the initial meeting of the three bounty hunters central to the story line, the pieces start fitting together.
I like Micah, despite his sometimes dubious past choices. Nick Cutter does a great job at showing both his good and bad sides. Besides, who can't help but love a man willing to risk everything to save others? However, I had a more difficult time with Ebenezer and Minerva, particularly Minerva. Despite learning much of Minerva's motivation for her choice in profession, I still couldn't relate to her or see her as much more than a one dimensional character.
LITTLE HEAVEN is dark, gruesome, and truly horrifying in its overall theme. Nick Cutter paints a thoroughly disgusting portrait of evil that captivates the reader even as the horror of what you are reading begs for you to turn away. If you love horror and aren't icked out by more than a few bugs and intestines, then LITTLE HEAVEN should be on your reading list.
SUMMARY
An all-new epic tale of terror and redemption set in the hinterlands of midcentury New Mexico from the acclaimed author of The Troop—which Stephen King raved "scared the hell out of me and I couldn't put it down...old-school horror at its best."
From electrifying horror author Nick Cutter comes a haunting new novel, reminiscent of Cormac McCarthy's Blood Meridian and Stephen King's It, in which a trio of mismatched mercenaries is hired by a young woman for a deceptively simple task: check in on her nephew, who may have been taken against his will to a remote New Mexico backwoods settlement called Little Heaven. Shortly after they arrive, things begin to turn ominous. Stirrings in the woods and over the treetops—the brooding shape of a monolith known as the Black Rock casts its terrible pall. Paranoia and distrust grips the settlement. The escape routes are gradually cut off as events spiral towards madness. Hell—or the closest thing to it—invades Little Heaven. The remaining occupants are forced to take a stand and fight back, but whatever has cast its dark eye on Little Heaven is now marshaling its powers...and it wants them all.
---
What do you think about this review?
Comments
No comments posted.

Registered users may leave comments.
Log in or register now!