"No one likes Marge, but who disliked her enough to kill her?"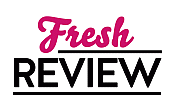 Reviewed by Debbie Wiley
Posted May 15, 2017

Mystery Cozy | Mystery Amateur Sleuth
Cass Donovan generally loves working in her shop and giving psychic reading to her clients. However, she knows that the disturbing darkness she sees during Ellie Callahan's psychic reading is an ominous sign. But how can she warn Ellie when all she sees is a dark shadow? Soon afterwards, Cass is verbally accosted by Ellie's mother, Marge Hawkins, who warns her to stay away from Ellie or she'll report her to law enforcement. Unfortunately, someone else on Bay Island has issues with Marge and now Marge is dead, and Cass is the one who finds the body. Can Cass uncover who the real murderer is?
DEATH AT FIRST SIGHT is the first book in the Bay Island Psychic Mystery series and wow, what a fun start to this new cozy mystery series! We are introduced to our main group of characters and start to learn their back stories as the mystery progresses. While Cass is the main character, I have to admit I have a fondness for Bee Maxwell and his creative and entertaining personality. Cass took a little bit longer to grow on me as her impetuous decisions initially annoyed me.
DEATH AT FIRST SIGHT has a plethora of suspects as Marge is almost universally disliked. Lena Gregory utilizes this to the fullest, as the reader is kept guessing until the surprising end. If you like cozy mysteries, then give DEATH AT FIRST SIGHT a try as you may find yourself hooked on this intriguing new series.
SUMMARY
FIRST IN A VISIONARY NEW MYSTERY SERIES.

It doesnít take a crystal ball to see that somethingís not right on Bay Island...

Since she left her psychiatric practice in New York City to open up a psychic shop in her hometown on Bay Island, Cass Donovan has given her fair share of readings to conflicted customers. But what she sees in Ellie Callahanís future doesnít bode well.

When Ellieís mother, Marge, publicly confronts Cass about the reading, the embarrassment makes her want to curl up and die. And when she later stumbles across Margeís bodyóand is a suspect in her murderóCass is suddenly the star of Bay Islandís rumor mill.

Cass is determined to prove her innocence and save Ellie from meeting the fate in her unfortunate vision. But even with the help of her friends Bee and Stephanie, Cass will have to channel some serious sleuthing instincts to find the real killer...
---
What do you think about this review?
Comments
No comments posted.

Registered users may leave comments.
Log in or register now!