"A superlative mystery with hidden ulterior motives, unexpected twists, and dodgy characters!"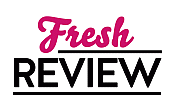 Reviewed by Miranda Owen
Posted May 15, 2017

Mystery Cozy | Mystery Private Eye
EVERY BODY ON DECK is book 22 in G.A. McKevett's cozy mystery series about PI Savannah Reid. One of Savannah's favorite authors is looking for some protection, while she's on an Alaskan cruise, after getting threatening letters. I know this story is going to be delicious when the rest of Savannah's Moonlight Magnolia Detective Agency crew gets paid to tag along, but it becomes quite the family affair when the gang brings along Granny Reid, as well as Savannah's mother and father-in-law. The charming vignettes with friends and family provide humor and are a wonderful counterpoint to the Machiavellian murder plot and treachery.
G.A. McKevett's Savannah Reid books are like tasty treats I look forward to all year long, but EVERY BODY ON DECK is particularly delightful for me, because I find it to very reminiscent of some of my favorite Agatha Christie mysteries. Hidden ulterior motives, unexpected twists, and dodgy characters kept me riveted to this story as I continued to read along. Whether Alaska is considered an exotic locale is open to personal interpretation, but G.A. McKevett brings the locations to life and makes me feel as though I were there. When the sleuths must determine whether there has been murder most foul, or merely a baffling and incredibly disturbing disappearance, McKevett is able to very effectively convey a sense of urgency.
EVERY BODY ON DECK is a superlative mystery with an amazing cast of good guys and bad guys. The possible villains -- ranging from a seemingly clueless personal assistant to a lovelorn mobster -- are as entertaining as they are suspicious. As always, the friendships between the fellow detectives and their banter puts a huge smile on my face, and add an extra layer of fabulousness to an already enjoyable cozy mystery. The unexpected friendship that develops between Granny and Savannah's mother-in-law is amusing, and the pair make for a quirky investigative team. I can't wait to read G.A. McKevett's next mystery!
SUMMARY
Plus-sized P.I. Savannah Reid has no problem mixing business with pleasure—especially if that means a free trip while on the job. But when a gruesome murder rocks the boat, Savannah may finally be in over her head…
Nothing satisfies Savannah's soul like nabbing bad guys— except maybe indulging in a juicy novel. So when famed mystery writer Natasha Van Cleef invites the Moonlight Magnolia Detective Agency on an Alaskan cruise in exchange for some personal protection, Savannah is instantly onboard with the idea. The voyage goes smoothly —at least, until Natasha and her husband flee the ship without explanation and get killed in a suspiciously explosive crash . . .
Awash in regret, Savannah and the MM crew won't return home to San Carmelita until they expose whoever caused the fatal "accident." But Savannah and her team have their work cut out for them when they discover that Natasha's life was far more dramatic than any of her bestsellers. Not only was her marriage and literary career splattered with bad blood, but the author also had a crazed fan tracking her every move. With suspects and clues flooding in by the boatful, it's all hands on deck as Savannah rushes to seize the murderer before she lands herself in hot water next . . .
---
What do you think about this review?
Comments
No comments posted.

Registered users may leave comments.
Log in or register now!