"Nightmarish fantasies, megalomaniacs, and much more!"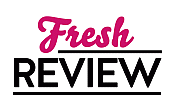 Reviewed by Miranda Owen
Posted May 15, 2017

HARLEY QUINN VOL. 6: BLACK, WHITE AND RED ALL OVER by Amanda Conner and Jimmy Palmiotti includes costumed vigilantes, robot battles, mobster madness, and one crazy clown's mission to save a tree. The first half of the book deals with the introduction of Red Tool - his history, and his first meeting with Harley. The secondary stories in the latter portion of the book are wildly different from each other but are both entertaining.
HARLEY QUINN VOL. 6: BLACK, WHITE AND RED ALL OVER opens with a delicious gothic fairytale nightmare -- which I love -- that turns out to be just something Harley is dreaming, because of her recent emotionally draining adventures. I don't quite know what to make of Red Tool in this book. At the opening of his story, I thought maybe he was being set up to be a quirky supervillain. By the time he actually crosses paths with Harley and her crew, I'm not totally clear on what he wants from her. I enjoy when a story has me a little unsure of which direction it's going in, so Red Tool's ambiguous motivations work for me. Red Tool makes for a bewildering yet amusing playmate for Harley, and I enjoyed watching them trade physical blows and sarcastic comebacks. Thrown into this mix is a new, and morally bankrupt but pragmatic, Chief of Police who forms an uneasy alliance with the madcap duo. Artists Moritat and John Timms gift this story with some truly stunning artwork. Alex Sinclair's colors make some scenes really pop, and gives others a beautiful dreamy quality -- like Harley's amazing moonlit swim.
"Destroy All Mobsters" is a treat for anybody who is a fan of the Transformers films or comics. Due to some fallout from her recent outing with Red Tool, a mobster is after Harley, and using a deadly zillion-ton robot to take her out. Robots, in general, have never been particularly fun for me but I enjoy the visual gags in this story, and seeing a bad guy get his comeuppance. Artist Chad Hardin alternates between a flirty Harley and a slightly gleeful and ghoulish clown that fits the story.
In "A Tree Blows Up Brooklyn", Harley once again takes up the mantle of neighborhood defender -- although this time, she's protecting her environment from big business greed and destruction. With an assist from her friends Tony and Poison Ivy, she looks out for the little guy. It's stories like this that give Harley an edge over Batman when it comes to helping people. Although she wasn't saving anybody from a supervillain in "A Tree Blows Up Brooklyn", she does things to enhance the quality of life for people in her community, making her connection to that community strong. Elsa Charretier's striking artwork, reminiscent of "Archie" comics or that of Harley Quinn co-creator Bruce Timm, adds a playful quality to the story.
HARLEY QUINN VOL. 6: BLACK, WHITE AND RED ALL OVER is a visual feast for comic fans and loads of fun. Jimmy Palmiotti and Amanda Conner have a flair for writing megalomaniacal loons, and they abound in HARLEY QUINN VOL. 6: BLACK, WHITE AND RED ALL OVER. As always, I am ravenous for the next collection of Harley Quinn stories.
SUMMARY
HAS HARLEY MET HER (LOVE) MATCH?
Harley Quinn knows all about mad love, but she's put all that behind her. Now she's an independent, butt-kicking woman with a business that offers violence in the service of good. But Harley is about to find out what it feels like to be on the receiving end of some truly mad love.
His name is Red Tool, and he wants to prove his love for Harley…by murdering people, kidnapping her and trying to force her to marry him!
But Harley's got even bigger problems on her plate than a homicidal lovesick psycho who can't feel any pain. The mayor of New York City has decided that the "understanding" he had with her to let her business operate without interference came with an unannounced expiration date…and that date is now.
Will Harley end up behind bars, or worse? Or will Red Tool prove to be the right tool for the job?
Writers Amanda Conner (BEFORE WATCHMEN: SILK SPECTRE) and Jimmy Palmiotti (JONAH HEX) and artists John Timms (Deadpool) and Chad Hardin (DEMON KNIGHTS) introduce the new character that will have Harley seeing red! Collects HARLEY QUINN #26-30.
---
What do you think about this review?
Comments
No comments posted.

Registered users may leave comments.
Log in or register now!