"Eye-popping magic and heart-stopping action: the Spider will have you enSNARED!"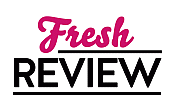 Reviewed by Monique Daoust
Posted May 12, 2017

Gin -- the Spider -- Blanco is stalking rich drunk Damian Rivera's mansion in hope of discovering some information on the Circle, a secret society. Gin needs to find her mother's murderer, and that implies knowing the identity of the head of the Circle. Gin comes up empty-handed at Rivera's home, but not before hearing interesting tidbits about Hugh Tucker, a vampire enforcer and Gin's nemesis. Then a friend, Jade Jamison, asks Gin for a favour: Jade's sister has vanished and Gin is the only one who can find Elissa; Jade has exhausted all other venues. But Elissa's disappearance leads to a tangled web of murder and deceit for the Spider.
Gin Blanco, knife-wielding assassin is one of the great fictional heroines; feared by some, respected by others, she is forever looking over her shoulder in case anyone wants to kill her. I find it astounding that SNARED, book sixteen in the Elemental Assassin can remain so fresh, and that Ms. Estep's cleverness makes it entirely possible to read the book as a standalone. While some subtleties will understandably be muddy to a new reader, the author provides essential background information concisely and so deftly woven in the narrative, that the story flows seamlessly without being overburdened with details. And what a story it is: densely packed with action, SNARED is a solid mystery whose steady pace never falters, and the author's familiar musical prose propels the reader into this dark, dark story where murders pile up and blood flows abundantly. Ms. Estep's elegant and yet modern writing style, along with vivid descriptions and some snarky humour add colourful elements to the neo- gothic world of Ashland.
Gin risks life and limb as she desperately tries to find the answers she needs, along with her trusted circle of friends, but the answers she unearths only lead to more questions. I love Ms. Estep's spin on magic, which highlight the author's mastery of conveying breathtaking visuals through words. While Gin is the focal point of SNARED, every character is carefully drawn, and I cannot help but be completely mesmerised by the charismatic Tucker; what is he really? A reluctant enemy or an unwilling ally? Neither? Both? SNARED is a fabulously entertaining book that will delight long-time fans and ensnare new ones in the Spider's web. This is not over, my friends, as I can feel that Gin Blanco will soon be back with more spine-tingling adventures!
Learn more about Snared
SUMMARY
The sixteenth book in the New York Times bestselling Elemental Assassin urban fantasy series that RT Book Reviews calls, "An extraordinary series…[containing] one of the most intriguing heroines in the genre."
If you don't know Gin "the Spider" Blanco, you don't know dangerous female heroines.
Irony 101—The Spider herself snared in someone else's web…
Another week, another few clues trickling in about the Circle, the mysterious group that supposedly runs the city's underworld. Gathering intel on my hidden enemies is a painstaking process, but a more immediate mystery has popped up on my radar: a missing girl.
My search for the girl begins on the mean streets of Ashland, but with all the killers and crooks in this city, I'm not holding out much hope that she's still alive.
A series of clues leads me down an increasingly dark, dangerous path, and I realize that the missing girl is really just the first thread in this web of evil. As an assassin, I'm used to facing down the worst of the worst, but nothing prepares me for this new, terrifying enemy—one who strikes from the shadows and is determined to make me the next victim.
---
What do you think about this review?
Comments
No comments posted.

Registered users may leave comments.
Log in or register now!