"Absolutely amazing!"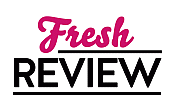 Reviewed by Annetta Sweetko
Posted May 10, 2017

Valeriya Azarov's family always found her to be a big disappointment as she was not willing to involve herself to their world. She would rather write and illustrate children' books than deal with the Knights of the Dragons. This secret society, headed by her sister, is working toward enslaving dragons. She has no idea that a moment of rebellion would make her a DRAKON'S PREY.
Things change when she is threatened by her sister who says she will no longer tolerate Valeriya's childishness and bring her into the society where she belongs. Before that can happen, Valeriya finds an opportunity to at least warn the next victim of these insane attacks and finds herself in a cabin, hoping to come face to face with Darius Varkas and warn him then she can go home.
Tarrant Cooper, a drakon, is living in the underground lair that sets just below that cabin and he is highly suspicious of the Azarov woman who has come into his world. Suspicious and very interested in the quiet beauty who takes up residence in the cabin. He will do anything to protect his "brothers" and fellow drakons, and despite his interest he must find out what she knows about the Knights.
DRAKON'S PREY is absolutely amazing! I love this series and Tarrant Cooper, Darius Varkas' (from DRAKON'S PROMISE) brother and his banks of security computers/cameras is the perfect setup to watch out for all drakon's. Valeriya is a sweetheart, who just wants to draw her dragon's and write her stories. She took a chance to warn the man who had caught the eye of the Knights and that led her to Tarrant. Lucky girl. There is a lot of action, interesting dialogue and of course the romantic moments are off the charts.
Author N.J. Walters gives her readers a new look at dragons in her Blood of the Drakon's series and it is filled with everything paranormal and romance readers want and more. DRAKON'S PREY has sexy dragon shifters (I will leave the explanation of Dragon vs. Drakon to the book), a heroine who is gutsy and determined, sweet and steamy romance, and love (though the men would probably deny it) that includes family, what more could you ask for? Maybe a couple more books by this author.
SUMMARY
Valeriya Azarov turned her back on the family business to write and illustrate childrenís books. But with a sister who leads the Knights of the Dragons, itís impossible to get away from the secret society whose mission is to destroy and enslave dragons. When information falls into her hands along with the opportunity to save at least one of the ancient creatures, she canít turn away any longer.
When a woman moves into the cabin above Tarrant Cooperís secret underground lair, heís both suspicious and intrigued. He hasnít lasted four thousand years being careless, so when he suspects her of being a part of the Knights, the plan is to kidnap her and find out how much the organization knows about him and his brothers.
Heís drawn to Valeriya, but trusting her could get him killed. Even if sheís a pawn in the war between drakons and Knights, giving her his heart would mean forever.
---
What do you think about this review?
Comments
No comments posted.

Registered users may leave comments.
Log in or register now!