"A chilling mystery filled with underground secrets"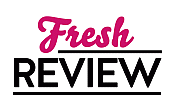 Reviewed by Shellie Surles
Posted May 7, 2017

Detective Inspector Tony McLean is called to a crime scene only to find that the victim is a missing reporter he had been asked to look for. The unlikely favor was asked of him by another reporter that he has a bad history with. Sadly he is now going to have to work with her in order to find the killer.
With the body being located deep in a series of underground tunnels and no evidence being left, he must use all the resources he has. DI McLean along with his unlikely ally discover that the killer is sick, driven by dark compulsions and believes he is taking his orders from God.
James Oswald creates an interesting, world mixing the supernatural and the real, leaving you questioning if the detective ever finds the whole truth.
Though PRAYER FOR THE DEAD has a slow start, if you hang in there the end is shocking and worth the read. As always I get quite a kick out of reading stories from overseas. Based in Scotland, the detectives do not carry guns. You can't help but wonder how many less injuries they would receive and how differently the stories would end if they could just shoot the bad guy.
PRAYER FOR THE DEAD has a good combination of mystery, suspense and even some paranormal that will keep you questioning to the end.
SUMMARY
Detective Inspector Tony McLean is on the case when the search for a missing journalist uncovers the scene of a carefully staged murder. In a sealed chamber, deep in the heart of Gilmerton Cove, a mysterious network of caves and passages sprawling beneath Edinburgh, the body is discovered in a seemingly macabre ritual of purification. But McLean knew the dead man and can't shake off the suspicion that there is far more to this case than meets the eye.
For one thing, the baffling lack of forensics at the crime scene seems impossible. But that's just the first in a series of revelations about this case that seems beyond belief. Teamed with the most unlikely and unwelcome of allies, McLean must track down a killer--driven by the darkest compulsions and who will answer only to a higher power--until it's his own blood on the altar.
Shocking and suspenseful, Prayer for the Dead, the fifth installment in James Oswald's internationally bestselling series, plunges readers into the bone-chilling darkness of an underground world filled with ancient secrets.
---
What do you think about this review?
Comments
No comments posted.

Registered users may leave comments.
Log in or register now!