"The sleeping tiger awakens!!!!"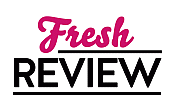 Reviewed by Helen Williams
Posted May 2, 2017

WAKE A SLEEPING TIGER is the latest story in the Breed series and you will need to refresh your memory from back stories. This is one of those series I feel you really need to read the other stories because they all tie together. There are so many stories floating among humans regarding the Breeds and everyone is trying to capture them to prove whether the rumors are true or not. They are constantly fighting to protect their mates and their children. What I love most about this series is that when you are reading each character's story you find out something new about them and you can't wait to see how these arrogant, head strong alpha males react when they finally find their mates. Some of them are quite entertaining when you observe their reactions to their mates. There is so much history and back stories until I had to go back and refresh myself with the different characters. If you're looking for a series that's full of heat, some unbelievable stories about some hot guys then check out the Breed series by Lora Leigh.
Cullen Maverick is the commander of the Navajo Covert Law Enforcement Agency who at one time was Judd the Bengal Breed and the brother of Gideon, the notorious fugitive. Cullen felt he had his breed under control because he has been able to pass as a human. All of that changes when his true mate Chelsea Martinez shakes things up. For years Cullen has kept his Bengal traits recessed and never allowed his true feelings to surface. She will WAKE A SLEEPING TIGER that has been dormant for a long time. Chelsea is frustrated because Cullen does not accept her abilities and decides to seek other resources. Once Cullen realizes he is about to lose his mate he finally accepts that she is his mate and he cannot let her go. Their relationship is not readily accepted and will encounter numerous threats, some of which are unexpected.
There are so many more stories to be told, especially about Cassie. Looking forward to seeing what comes next with the Breeds.
SUMMARY
When readers of dark romance and unbridled desire want to be satisfied, they turn to #1 New York Times bestselling author Lora Leigh and her "powerful and highly erotic" (Fresh Fiction) Breed novels. Now a Breed hides in the world of man—until a woman arouses the amused and wildly carnal animal within...
Once, he was Judd—Bengal Breed and brother to the notorious fugitive Gideon.
After Gideon disappeared, Judd was experimented on until his tortured body knew nothing but agony.
Now he is Cullen Maverick, serving as the commander of the Navajo Covert Law Enforcement Agency in the small community of Window Rock, Arizona. Despite his genetics, Cullen is able to pass as human because his Bengal traits are recessed. He lacks the ability to smell the emotions, bonds and fears that other Breeds take for granted. And he remains tormented that he wasn't able to mate the woman he loved—at the cost of her life.
He's no longer a Breed, merely a man. . . or so he thinks. But his tiger is about to be awakened by the one woman destined to be his—Chelsea Martinez. And their world will never be the same...
---
What do you think about this review?
Comments
No comments posted.

Registered users may leave comments.
Log in or register now!