"A wild ride of adrenaline and love"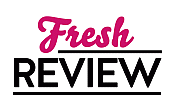 Reviewed by Make Kay
Posted April 25, 2017

WILD FIRE is book 5 in the Firehawks series by the fabulous M.L. Buchman, military romance author extraordinaire. The Firehawks series focuses on the badass firefighters of Mount Hood Aviation. There are also loose ties to Buchman's Night Stalkers series about a Special Operations Aviation Regiment, the best of the best in helicopter aviation fliers. Each of Buchman's books works just fine as a stand-alone, with one couple getting their Happily Ever After. Some of the most enjoyable parts for me, however, are reading about the growing group of characters that I already know and love from previous books in both series.
Buchman is the best military romance author out there, in my opinion. This expertise translates well laterally into the world of firefighter aviation. Mount Hood Aviation not only fights fires, but also uses those firefighting skills to insert themselves into places where the formal military can't go. So we get the military spy subplots to liven things up in addition to the heart pounding action of fighting fires. Buchman's books feel highly realistic in terms of equipment and tactics. I expect that there is some considerable latitude in how likely all these intra-unit romances would be, but that's an area in which I have no problem willingly suspending my disbelief!
WILD FIRE follows Buchman's now-familiar pattern of two individuals in the Mount Hood Aviation group discovering that the only thing better than fighting fires is fighting fires with your best friend and lover next to you. Gordon Finchley is a helicopter pilot whose MHA helicopter crashed into a lake when a civilian's drone takes out his engine. Just-arrived Ripley Vaughan from almost sucks Gordon up into her snorkel intake when she shows up seconds later in her massive helicopter to get a payload of water from the lake to drop on the fire. Ripley has the obligatory belief that she will never find love, but Gordon rapidly falls for her, and stealthily convinces here to take a chance on their love.
While the bones of the story are cliché, the tale is anything but. Buchman knows how to leverage details to keep the tension rippling. When MHA travels overseas to fight not only a fire but also foreign enemy combatants, the stakes are doubled. The sexual tension keeps pace with the hair-raising physical adventures the heroic couple face. Buchman's WILD FIRE is wild ride of adrenaline and love.
SUMMARY
When Gordon Finchley crashes his wildland firefighting helicopter through burning trees into a remote lake. He knows he's toast.
Moments later, when newly-arrived Ripley Vaughan nearly slices him in two with her massive Erickson Aircrane helicopter, he discovers a whole new reason to fly.
In this riveting wrap-up to the Firehawks series, the entire Mount Hood Aviation heli-attack squad needs all their skills to not get burned by the Wild Fire.
---
What do you think about this review?
Comments
No comments posted.

Registered users may leave comments.
Log in or register now!