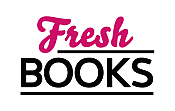 Great new reads in September
"A horse with PTSD demonstrates the history and uncertain future of mustangs"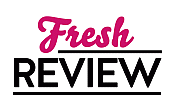 Reviewed by Clare O'Beara
Posted April 22, 2017

Non-Fiction Pet-Lover | Non-Fiction | Inspirational
As a horse-mad young adult I read J. Frank Dobie's factual book The Mustangs. Later I read Robert Denhardt's The Horse Of the Americas. If you're like me, you will need no introduction to the American Mustang horse. But on reading LAST CHANCE MUSTANG you will be shocked and saddened. Mitchell Bornstein, with a family and a legal practice, had a record of taking on difficult horses and rehabilitating them. With Samson, a mature gelding, he met his greatest challenge. What happened can inspire us all.
Samson had been rounded up from the wild and helicopters still terrified him. Other troubles included damaging halters and twitches and general abuse. The big strong horse could not run so he only knew how to fight. Mitchell, who found him at a rescue centre, was Samson's last chance to stay alive. We now understand PTSD in people; here we see that it can affect intelligent animals too.
Reflections on the history of mustangs are an important part of this noble and well-written book. Horses first evolved in North America and like wolves, crossed the dry land bridge to Asia, from where they spread. Later they were killed off in the Americas, probably by early human hunters. Returning with Spanish Conquistadores, horses thrived in their Eden. They facilitated transport, conquests, trade and farming. But when horses were no longer needed in large numbers and edible livestock took precedence, even the empty scrub land feral mustangs inhabited was under new competition. As their natural predators had been killed off, mustangs were now seen to breed too fast.
Mitchell Bornstein intersperses his account of slow progress with the trembling, panicking horse, with recitals of all the ways mustangs have been rounded up and harmed or shipped for slaughter. This book is not suitable for children, nor for those who want to sleep easy and think that bureaucracy is bound to be doing the right thing. For those who value truth, admire the survival, strength and courage of the mustang, and who earnestly wish more horsemen like Mitchell Bornstein existed, LAST CHANCE MUSTANG is a must-read. Warning: the average horse owner should not try this at home. Horses, especially frightened, injured, PTSD suffering horses, can harm anyone.
SUMMARY
Last Chance Mustang is the story of Samson, a formerly free-roaming, still wild-at-heart American mustang that was plucked from his mountainous Nevada home and thrown into the domestic horse world where he was brutalized and victimized. After years of abuse, Samson had evolved into a hateful and hated, maladjusted beast until the day he found his way to a rural Illinois farm, an ill-equipped owner, and one last chance. Mitch Bornstein's task was to tame the violent beast whose best defense had become offense. He had twenty years of experience fixing unfixable horses, but Samson would be his greatest challenge. Through the pair's many struggles and countless battles, Samson would teach Mitch about the true power of hope, friendship, redemption and the inspiring mettle of the forever wild and free American mustang.
Last Chance Mustang explains Samson's violent and antisocial behavior while addressing the remedial techniques employed to remedy these issues. The art of working with damaged horses is demystified. Though his story is sad, the reader is asked to respect Samsonónot pity him. He has good and bad days, and he has a dark side. Like all of us, Samson is far from perfect. And his saga will move the reader to both tears and laughter. Part history lesson, part training manual, and part animal narrative, Samson's is a story that all readers will be able to relate to: a story of survival, of trust, and ultimately, finding love.
---
What do you think about this review?
Comments
No comments posted.

Registered users may leave comments.
Log in or register now!