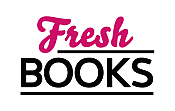 Summer Reads are HOT in July!
"A YA computer game holds the secret of happiness in 1987 New Jersey"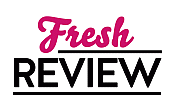 Reviewed by Clare O'Beara
Posted April 21, 2017

Young Adult Contemporary | Young Adult Adventure
This wistful, witty and carefully crafted YA story will be enjoyed by anyone who remembers programming the Commodore 64 or being a kid who didn't fit in. THE IMPOSSIBLE FORTRESS is the name of an early version of a videogame designed and written by our eponymous hero, Billy Marvin. He has the idea of an Escher-style mountain of never ending steps, which the player must ascend, dodging troll guards, to find and rescue a princess, with three lives. The real world story as metaphor follows Billy and his two mates through a series of seemingly impossible and dangerous quests. Or is the game the metaphor? Decide for yourself.
The other lads, Alf and Clark, are as grossly adolescent and Playboy-model obsessed as any fourteen year old New Jersey lads were in 1987. With Billy's mom working all day, they hang out at his home, and devise a plot to acquire, then sell or rent out the girlie pics in Playboy. First they have to get the magazine, and to this end Billy starts spending time in the stationery store, where an awkward, plump girl called Mary Zelinsky is busy teaching herself to program her dad's Commodore 64. Finally, someone Billy can talk to about his game. They start to improve the code to enter a contest. But if Mary knew that the boys were hatching an elaborate robbery plot it would be game over.
Billy is tongue-tied in front of adults, because kids were. Kids never spoke back and never spoke up. Adults were right and telling them anything personal was too embarrassing. This leads to Billy clearly being exploited as free summer labour when he has other options. But this is the only way he can not let his mother down, and like many kids obsessed with computers, his school grades are poor.
I laughed aloud a few times, and I didn't want to stop until I'd finished. I could see troubles brewing, but young adult readers will take some genuine life lessons away from the story. Characters are provided with depth and background. I particularly enjoyed the ingenuity of the plotters, their determination to pursue their goals even after landing at the bottom again, and the way they can fall out but still be staunch friends. And I liked being reminded of Compuserve. This would make a great family or class discussion book. THE IMPOSSIBLE FORTRESS by Jason Rekulak will keep you entertained, whatever your age.
SUMMARY
Until May 1987, fourteen-year-old Billy Marvin of Wetbridge, New Jersey, is a nerd, but a decidedly happy nerd.
Afternoons are spent with his buddies, watching copious amounts of television, gorging on Pop-Tarts, debating who would win in a brawl (Rocky Balboa or Freddy Krueger? Bruce Springsteen or Billy Joel? Magnum P.I. Or T.J. Hooker?), and programming video games on his Commodore 64 late into the night. Then Playboy magazine publishes photos of Wheel of Fortune hostess Vanna White, Billy meets expert programmer Mary Zelinsky, and everything changes.
A love letter to the 1980s, to the dawn of the computer age, and to adolescence—a time when anything feels possible—The Impossible Fortress will make you laugh, make you cry, and make you remember in exquisite detail what it feels like to love something—or someone—for the very first time.
---
What do you think about this review?
Comments
No comments posted.

Registered users may leave comments.
Log in or register now!