"Sometimes love comes in unexpected packages"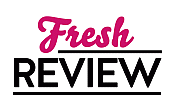 Reviewed by Sharon Salituro
Posted April 18, 2017

Beth is tired of living by her mother's rules. She tells her who to date, where she should work, and who she should befriend. Needing a change, Beth moves out of state to be near her Aunt Sunshine. Beth finds a job as a school teacher, gets her own apartment and is starting to make new friends.
Beth has become good friends with Nicole and during a dinner party meets a friend of Nicole's husband named Sam. Not one for blind dates, Beth hesitates accepting the dinner invitation, but she values her friendship with Nicole too much to put up a big fight. Sam is really not Beth's type. He's a long-haired mechanic that is everything her mother would hate.
After leaving Nicole's home, Beth is waiting at the intersection; next to her in his car is Sam. When the light changes, Beth pulls out but is hit by a car. Sam is the first one at the scene and he talks her through the wait for the ambulance to arrive. After waking up in the hospital, Beth is in pretty bad shape. What a surprise to find out that Sam is still there. Though her hospital stay, Sam visits all the time. Beth's first impression of Sam completely changes as he makes a point of being in her life.
I have always loved books by Debbie Macomber, as well as her movies and TV series for Hallmark. She really knows how to get to the meat of a story and packs an emotional punch every time. The way she describes her characters makes you almost believe they are flesh and blood.
I loved how Macomber pushes Beth out of her shell. She and Sam don't see eye to eye at first, but with time their love is healing for both of them. Sam realizes he can love again when he falls for Beth. I would have loved to know more about her aunt, Sunshine. We do learn some of her back story and how she lost the love of her life, but I would like to know if they ever got back together.
Macomber delivered with this book. I think I read it in two days -- I just could not put it down. I hope she keeps up the great writing, because you'll just want to sit back and enjoy another one of her books after finishing IF NOT FOR YOU.
SUMMARY
#1 New York Times bestselling author Debbie Macomber has written an emotionally stirring novel that shows how sometimes a choice can seem wrong even though it's absolutely right.
If not for her loving but controlling parents, Beth Prudhomme might never have taken charge of her life and moved from her native Chicago to Portland, Oregon, where she's reconnected with her spirited Aunt Sunshine and found a job as a high school music teacher. If not for her friend Nichole, Beth would never have met Sam Carney, although first impressions have left Beth with serious doubts. Sam is everything Beth is not—and her parents' worst nightmare: a tattooed auto mechanic who's rough around the edges. Reserved and smart as a whip, Beth isn't exactly Sam's usual beer-drinking, pool-playing type of woman, either.
But if not for an awkward setup one evening, Beth might never have left early and been involved in a car crash. And if not for Sam—who witnessed the terrifying ordeal, rushed to her aid, and stayed with her until help arrived—Beth might have been all alone, or worse. Yet as events play out, Sam feels compelled to check on Beth almost daily at the hospital—even bringing his guitar to play songs to lift her spirits. Soon their unlikely friendship evolves into an intense attraction that surprises them both.
Before long, Beth's strong-willed mother, Ellie, blows into town spouting harsh opinions, especially about Sam, and reopening old wounds with Sunshine. When shocking secrets from Sam's past are revealed, Beth struggles to reconcile her feelings. But when Beth goes a step too far, she risks losing the man and the life she's come to love.
---
What do you think about this review?
Comments
1 comment posted.
Re: Sometimes love comes in unexpected packages

Loved the review and loved the book! Debbie never disapponts!
Thanks.
(Kathleen Bylsma 3:48pm April 22, 2017)
Registered users may leave comments.
Log in or register now!