"A bond stronger than blood binds these men"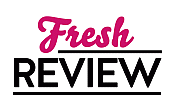 Reviewed by Sharon Salituro
Posted April 18, 2017

Ryker, Heath and Denver formed a strong bond during their time in foster care. Now as grown men, they are trying to help other people in trouble with the Lost Bastards investigation service. They work closely with the police department to solve crimes. They want nothing in return, but putting the bad guys away.
Zara works for a lawyer firm. Zara and Ryker have a strange relationship. Ryker keeps all of his secrets close to his heart and Zara would like nothing more than to have a real relationship with Ryker. But if she wants Ryker in her life, she has to play by his rules. Ryker keeps a lot of secrets from her, but mostly to protect her.
Things change when Zara is struck right in the middle of what Ryker is involved in. Zara knows her life is in danger, but she trust Ryker to help her. Strange thing is all of this goes back to the time that Ryker, Heath and Denver were in foster care. Three more boys have come forward stating that they were also in this foster care. Who is behind all of this? Are they being watched? Are the three new kids really related to them? What is the Deadly Silence holding them all together?
I have to say, Rebecca Zanetti, you really have a lot of twists and turns in this book. At first I had a hard time following, but it all made sense by the end. This is a really strange book. Who would have thought that these things would happen in a so-called "foster home?" I also enjoyed how you mixed romance with suspense. Ryker and Zara had a strange relationship, but they truly cared for each other.
I found out after the fact that this is a spin-off of Zanetti's Sin Brothers. Although it is helpful to read those books before you start DEADLY SILENCE, you can read it as a standalone. I hadn't read them before, so I was confused by a few things, but I eventually got into the flow. You do have to pay close attention to some of the characters as it was a little confusing at first. Get the book and get ready for suspense beyond words.
SUMMARY
The first book in a breathtaking new romantic suspense series that will appeal to fans of New York Times bestsellers Maya Banks, Lisa Gardner, and Lisa Jackson.
DON'T LOOK BACK
Under siege. That's how Ryker Jones feels. The Lost Bastards Investigative Agency he opened up with his blood brothers has lost a client in a brutal way. The past he can't outrun is resurfacing, threatening to drag him down in the undertow. And the beautiful woman he's been trying to keep at arm's length is in danger...and he'll destroy anything and anyone to keep her safe.
Paralegal Zara Remington is in over her head. She's making risky moves at work by day and indulging in an affair with a darkly dangerous PI by night. There's a lot Ryker isn't telling her and the more she uncovers, the less she wants to know. But when all hell breaks loose, Ryker may be the only one to save her. If his past doesn't catch up to them first...
Full of twists and turns you won't see coming, DEADLY SILENCE is New York Times bestselling author Rebecca Zanetti at her suspenseful best.
---
What do you think about this review?
Comments
1 comment posted.
Re: A bond stronger than blood binds these men

Classic Rebecca style! Thanks for the review.
(Kathleen Bylsma 5:24pm May 8, 2017)
Registered users may leave comments.
Log in or register now!