"You can always go home again"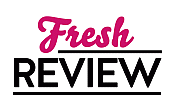 Reviewed by Sharon Salituro
Posted April 18, 2017

MY KIND OF YOU opens with Emily, a woman who loves to buy and flip homes. Along with her partner, Jewel, Emily has successfully made a living doing, but all good things must come to an end. Emily and Jewel invest in the wrong home, and after paying more than it was worth in fixes, the pair are out all their savings and out of business. Emily works out a deal with her grandmother, Gigi, who offers to pay her debts if she moves back home. Although moving home was never in Emily's plans, she knows you cannot bite the hand that feeds you.
Eventually she meets Ryan, a man who has also come to Wenniway Island on his own mission -- to find out about his dad's retirement plans and meet his new, young girlfriend. Lily, Ryan's potential new stepmom, also happens to be Emily's sister. Ryan and Emily met each other while they were both waiting for a plane to fly them to the small home town. Little do they know that they have that their paths are going to continue to cross as Tag, Ryan's dad, and Lily continue to tangle with each other.
But, time eventually reveals other motives behind Ryan's visit to Wenniway Island. His company wants to buy up land blocking Gigi's house. Emily has to put her feelings for Ryan aside as she tries to keep her family together and her grandmother's home from being forgotten.
Tracy Brogan, I loved this book. You show how everyone's business is everyone's business in a small town. Secrets that you thought would stay secret, of course don't. I also liked the way that you show how two people can put their heads together and try and come up with a solution to a problem. I have always wanted to live in a small town. While people know your business, they also care.
Tracy, you have done this with MY KIND OF YOU. My niece just went though this, younger woman dating an older man. Sometimes it just doesn't work out. I loved that you made me care for these characters, so much in fact that I already want to know how everyone ends up with another book. I was so invested and enchanted by these magical people.
SUMMARY
Wall Street Journal bestselling author Tracy Brogan is back with a sweet, hilarious series about family, forgiveness, and what it means to go back home.
Emily Callaghan never expected to spend another summer on Wenniway Island. Yet here she is, back in her quaint northern Michigan hometown of Trillium Bay, divorced, flat broke, and dragging along her precocious twelve-year-old. It's a simple arrangement: Emily, a house flipper, will renovate one of her grandmother's rental properties in exchange for a much-needed loan. Once a wild child, the reformed Emily also hopes to remodel her reputation and show her family she's all grown up.
But coming home is never simple. Emily's dad is more distant than ever. Her younger sister is dating a much older man, and Emily's worried it's a mistake. The cottage remodel grows increasingly daunting. And then there's handsome out-of-towner Ryan Taggert…
Ryan has his own family drama. A smart, ambitious land developer, he's come to Wenniway to rescue his father from the grips of a new girlfriend and protect their family business. But he's quickly distracted by gorgeous, witty Emily Callaghan.
There's no denying the attraction between Emily and Ryan. But will their conflicting interests destroy any chance at love? Or will Emily finally get the chance to rebuild her life—and repair her heart?
---
What do you think about this review?
Comments
1 comment posted.
Re: You can always go home again

I enjoyed the review and am looking forward to reading this
book! Thanks.
(Kathleen Bylsma 12:43pm April 26, 2017)
Registered users may leave comments.
Log in or register now!