"A riveting eye opener"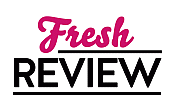 Reviewed by Helen Williams
Posted April 16, 2017

ONE PERFECT LIE by Lisa Scottoline is a very intriguing story with unexpected revelations. This is a story about high school athletes. One is from an affluent family, one is being recruited for a full-ride scholarship to a Division I college and the other is the son of a struggling single mother who lives for her son. All three of these athletes are vulnerable, easy to impress young men. This is a story about home grown terrorism and nothing is as it appears. This is one of those stories that totally surprised me because nothing was what I expected. It has a real life feeling to it because it has true relevance to today and the world we live in. It's an eye opener of how easily teenagers can be influenced and pulled into doing something they have no control over.
Chris Brennan is the new teacher and assistant baseball coach that looks perfect on paper. But everything is not what it appears to be. He starts getting to know the athletes and will either be a positive or negative influence in their lives.
Raz is an athletically talented athlete with a promising career in baseball who is being recruited for a full-time scholarship. But a painful loss leaves him vulnerable and easily influenced to make good or bad choices.
Jordan is a shy baseball player who has a struggling single mother concerned about his friendship with one of his teammates that comes from affluent family. She has concerns about her son being steered down the wrong path.
Evan has a father who is a surgeon and a mother who spends her time attending social events and drinking. The father and son are keeping secrets that may destroy them all.
This is a riveting and emotional story with shocking twists that you won't see coming.
SUMMARY
A handsome stranger moves to the small Pennsylvania town of Central Valley, and his name is Chris Brennan. Heís applying for a job as a teacher and varsity baseball coach at the local high school, and he looks perfect, on paper. But his name is an alias, his resume is false, and everything about him is a lie. And he has a secret plan - for which he needs a pawn on the baseball team.
Susan Sematov loves her younger son Raz, the quirky and free-spirited pitcher of the team. But Razís adored father died only a few months ago, and the family is grief-stricken. Secretly, Raz is looking to fill the Daddy-shaped hole in his heart.
Heather Larkin is a struggling single mother whoís dedicated to her only son Jordan, the quiet rookie on the team. But Jordanís shy and reserved nature renders him vulnerable to attention, including that of a new father-figure.
Mindy Kostis is the wife of a busy surgeon and the queen bee of the baseball boosters, where her super-popular son Evan is the star catcher. But she doesnít realize that Evanís sense of entitlement is becoming a full-blown case of affluenza, and after he gets his new BMW, itís impossible to know where heís going Ė or whom heís spending time with.
The lives of these families revolve around the baseball team Ė and Chris Brennan. What does he really want? How far will he go to get it? Who among them will survive the lethal jeopardy threatening them, from the shadows?
Enthralling and suspenseful, One Perfect Lie is an emotional thriller and a suburban crime story that will keep readers riveted to the shocking end, with killer twists and characters you wonít soon forget.
---
What do you think about this review?
Comments
2 comments posted.
hi
(sONA Singh 3:01am April 17, 2017)
nice one
(sONA Singh 3:02am April 17, 2017)
Registered users may leave comments.
Log in or register now!