"Riveting finale of the Passage Trilogy!"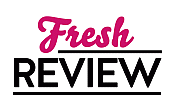 Reviewed by Shellie Surles
Posted April 16, 2017

If you have read the first two books in the Passage Trilogy series, you know they are quite lengthy and very involved. You love the characters and over time can't wait to get the ending of their stories. The first book, THE PASSAGE, was amazing and a must read for everyone. The manner in which all three books are written, which is from the perspective of the future reading about the past, is well done and quite drawing.
Book two which I read quite a long time ago, is like any book two, necessary to bring the story together, but at times a little slow. Book three, THE CITY OF MIRRORS, does a good job of bringing it all together and making you understand what has been going on all along. Now you get it. You understand what has happened to humanity and how humans have survived and now thrived.
Justin Cronin does a good job of bringing thousands of pages together and making us see how and where it all began and where it all lead to. Great job with the CITY OF MIRRORS, worth all the reading to finish the series. I have to admit though, while the ending was appropriate, I kinda wanted more. I looked for more pages, wondered if my tablet was downloading slow. It wasn't, that was the end, but that's okay, cuz I spent the rest of the evening seeing in my mind how society would deal with such a revelation. I am one of those people though who thinks that if Jesus came back today, someone would try to have him committed, no one would believe him.
CITY OF MIRRORS is the fitting end to a wonderful series that started with amazement and ends with the same.
SUMMARY
The world we knew is gone. What world will rise in its place?
The Twelve have been destroyed and the terrifying hundred-year reign of darkness that descended upon the world has ended. The survivors are stepping outside their walls, determined to build society anew—and daring to dream of a hopeful future.
But far from them, in a dead metropolis, he waits: Zero. The First. Father of the Twelve. The anguish that shattered his human life haunts him, and the hatred spawned by his transformation burns bright. His fury will be quenched only when he destroys Amy—humanity's only hope, the Girl from Nowhere who grew up to rise against him.
One last time light and dark will clash, and at last Amy and her friends will know their fate.
---
What do you think about this review?
Comments
No comments posted.

Registered users may leave comments.
Log in or register now!