"Secrets can be deadly"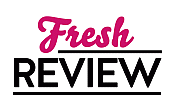 Reviewed by Sharon Salituro
Posted April 13, 2017

Bryn Harper had an amazing life. Bryn was an accomplished author and married to the man of her dreams, Guy. One night changes all that when Bryn and the director of her publishing house, Paul, are in a fatal car accident. Bryn survives, Paul does not.
While trying to recuperate Bryn still continues to have terrible nightmares about the accident. Guy and Bryn move to a beautiful house to be closer together and to give Bryn a calmer environment. For a while they are very happy together, but things eventually begin to change. Bryn notices that Guy doesn't seem to be the same husband she remembers, and one night while hosting a dinner party, Bryn Guy get into it over a caterer who slights Bryn. Guy tried to tell her that it is all in her imagination, but Bryn starts to think otherwise.
As THE SECRETS YOU KEEP unfolds, Bryn discovers sometimes the truth can kill.
Wow, talk about a great thriller. This is one of the best that I have ever read. Kate White has a lot of twists and turns in this book. I was always left guessing what was going to happen next. Several times I thought that I had it figured out, but I was wrong every time. I never saw the ending coming, which is a sign of a great mystery.
SUMMARY
From the New York Times bestselling author of The Wrong Man and Eyes on You comes a harrowing new psychological thriller about a successful self-help author who suddenly finds her life spiraling dangerously out of control.
What would you do if you realized that your new husband, a man you adore, is keeping secrets from you—secrets with terrifying consequences?
Bryn Harper, an accomplished self-help author, already has plenty to deal with. She's still recovering from a devastating car accident that has left her haunted by recurring, smoke-filled nightmares. Worse still, she can't shake the ominous feeling her dreams contain a warning.
In the beginning, Bryn's husband Guy couldn't have been more supportive. But after moving into a new house together, disturbing incidents occur and Guy grows evasive, secretive. What the hell is going on, she wonders? Then, a woman hired to cater their dinner party is brutally murdered.
As Bryn's world unravels—and yet another woman in town is slain —she must summon her old strength to find answers and protect her own life. Her nightmares may in fact hold the key to unlocking the truth and unmasking the murderer.
With unexpected, riveting twists, The Secrets You Keep is an utterly compelling psychological thriller that once again showcases Kate White's extraordinary storytelling talent.
---
What do you think about this review?
Comments
No comments posted.

Registered users may leave comments.
Log in or register now!