"Secrets can destroy a whole family"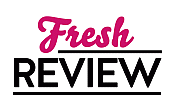 Reviewed by Sharon Salituro
Posted April 12, 2017

Once a former police officer, Ara now runs her own bodyguard service in the wake of a sting gone horribly wrong. Her latest assignment is to protect a wealth women, Holly, and her daughter, Sam. Ara is very good in her group. These two go nowhere without her, until the night Sam is kidnapped.
Once Ara discovers there is more the Sam's kidnapping than she expected, she and an FBI agent named Luke join forces to try and solve this mystery. Will Ara's secrets from her past be the reason that Sam was kidnapped?
Wow, Jane Palmer what a great book. Right when I thought I had it figured out, you throw in other twists in the story line. I have never read any of Jane Palmer's books before, but I will be on the lookout for more of them. While I would really like to see more with Ara, I am not sure if it could be done.
This book has thrills that you would expect in a mystery. Everything does come together in the end. You find out all the hidden secrets that have haunted Ara for her whole life. Pick up this book, relax and put yourself in Ara's place.
SUMMARY
Ara Zuyev is a secret to nearly everyone, and those who know anything about her have barely scratched the surface. A bodyguard for a powerful billionaire, she is the last line of defense for the family's inner circle. But when her charge, 16-year-old Samantha Harper, is kidnapped and the FBI are called in, Ara immediately comes under suspicion. She didn't follow basic security protocol, which should have been second nature for her. And now Samantha's life hangs in the balance.
Assertive and authoritative, Luke Patrick is the best the FBI has to offer. Nothing about Ara's story is adding up, and when Ara attempts to take control of the investigation, Luke is convinced she knows far more than she's saying.
As the case develops and new details are discovered, Ara and Luke are forced to work together. She needs his investigative team. He needs her inside knowledge of the family. But neither of them trust each other. Their uneasy alliance is formed with one goal in mind: to bring Samantha home alive.
But what initially looks like a simple kidnapping for ransom quickly spirals into something far more sinister in Jane Palmer's explosive series debut When She's Gone.
---
What do you think about this review?
Comments
No comments posted.

Registered users may leave comments.
Log in or register now!