"MORE THAN A FEELING is a tantalizing tale of true love!"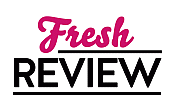 Reviewed by Miranda Owen
Posted April 10, 2017

Romance Contemporary | Romance Erotica Sensual
MORE THAN A FEELING is the fourth book in Erika Kelly's "Rock Star Romance" series. Family is a major theme in MORE THAN A FEELING, and Erika Kelly balances the betrayal and heartbreak with sexy fun and entertaining storytelling. Rock star Cooper Hood and girl-next-door Daisy Charbonneau have a history, so this is a great book for romance readers who enjoy second chance love stories. Erika Kelly captures the magical feeling of kismet as Cooper is reunited with his first love in his hometown.
MORE THAN A FEELING is a perfect example of why I prefer stories told from alternating points of view. Erika Kelly keeps the angst level low in this story, but both main characters have secrets and are slow to reveal their innermost thoughts to others. I was really taken by surprise by how much I ended up liking Cooper. While reading the previous books in Erika Kelly's Rock Star Romance series, I had no idea that Cooper was capable of having such depth. In MORE THAN A FEELING, Cooper and Daisy both confront their long buried feelings for each other, as well as the more difficult, complex feelings she has for her absentee father, and he has for his recovering addict mother. Erika Kelly successfully has the main characters work through their issues without having the story drag.
A Huckleberry Festival in a small town in Montana is at the heart of the conflicts and drama in MORE THAN A FEELING, while also serving as a picturesque romantic setting. I like that the only things keeping Daisy and Cooper apart in the past were circumstances and bad timing, rather than some misunderstanding causing hurt feelings. When reunited after so many years, the feelings of joy and true love grow and are enough to overcome obstacles to their happiness. There are enough steamy scenes in MORE THAN A FEELING to satisfy any romance fan, but it's the raw emotion and fragile sense of wonder that Daisy and Cooper experience when they're around each other that makes this book truly shine.
MORE THAN A FEELING is a tantalizing tale of true love. Family ties prove to be a mixed bag for Cooper and Daisy, but MORE THAN A FEELING is full of powerful and supportive friendships. This is one of my favorite books in the "Rock Star Romance" series because, for me, it's an incredibly well-rounded story with equal parts epic romance, sizzle, character-driven emotional punch, and some lighter moments thrown in. Erika Kelly gives fans of this series a treat with the epilogue in MORE THAN A FEELING. I look forward to reading Erika Kelly's next book.
SUMMARY
From the award-winningauthor of TAKE ME HOME TONIGHT comes the final story in her red-hot Rock Star Romance series, about a loner rocker finding his perfect duet.
When Cooper Hood left Snowberry, Montana ten years ago, he swore he'd never go back to the town that painted him with the same brush as his addict mother. But right in the middle of his band's national tour he gets a call to come home: his mom's got a whopper of a secret to reveal.
Daisy Charbonneau's in trouble. The talent she hired for her resort's annual Huckleberry Festival just bailed on her, and she's desperate to find a replacement act. Luck turns her way when she discovers her high school crush is back in town--and he happens to be a rock star.
As they work together, a crush deepens into so much more, but who falls in love in two weeks?
Especially when Cooper's never coming back to town, and Daisy's never going to leave it.
---
What do you think about this review?
Comments
No comments posted.

Registered users may leave comments.
Log in or register now!