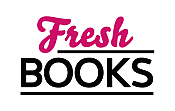 Summer Reads are HOT in July!
"The Second World War as seen through the lives of three fictional German women"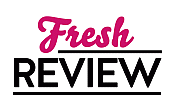 Reviewed by Monique Daoust
Posted April 4, 2017

On the evening of what would be known as Kristallnacht, November 9th 1938, Marianne von Lingenfels is attending a party at Castle von Lingenfels. Marianne's husband, Albrecht, is attending as well as Marianne's oldest friend Martin Constantine Fledermann, "Connie," who has brought his much younger fiancée Benita. Connie and Albrecht fear the worst for Germany, and are prepared to fight Hitler. Connie ominously entrusts Marianne to take care of Benita should anything happen to him. That's how Benita came to live with Marianne in burg von Lingenfels, and later Ania joined them as THE WOMEN IN THE CASTLE.
I was excited at the theme of the book, as it is a subject I know quite well, and this I'm afraid might have worked against me. I did not expect to learn much, and alas, I learned nothing new, which I wouldn't have minded, had I been moved by the characters' stories, which was not the case, and there are a few reasons for this unfortunate turn of events. For me, the structure of the book is a huge problem: most of the story takes place between 1938 and 1945, then we go forward to 1950, then back to 1923; and the latter fifth of the book, in 1991. The latter part would have worked much better, in my opinion, as a much shorter epilogue, as I felt much of it was somewhat self-indulgent.
As I suspected, the author based her stories on interviews with real people, and it might have influenced the tone of the book, maybe to preserve the anonymity of the sources or to distance herself from her subjects. I found the going back and forth exceedingly distracting, and some events would have worked better had they been told prior to 1950; I also felt that some backstories came too late in the book to be of any interest at that point.
THE WOMEN IN THE CASTLE is abundantly rich in period details, however at times, overwhelmingly so. I found Marianne wholly uninteresting; the character feels a bit like a mouthpiece for what would be considered "a good German", that is a German who wanted nothing to do with the Nazis. Marianne espouses causes, yet she seems not to care for the people affected by said causes, such as her housemates Benita and Ania. The latter could have been captivating characters, but it never took off. Some of that caused by the back and forth again: as one character's life began to look sort of interesting, we were whisked to another time or event, and that was that; the momentum was lost.
THE WOMEN IN THE CASTLE reads more like a history of German women during WWII and their woes, all tacked on Marianne, Benita, and Ania. The tone of the book is dry, impersonal, and detached, as if the author trying to remove herself from emotional involvement went too far and forgot to infuse life into her characters. I didn't like Marianne, and the very few times I got the impression of a person, she came off as a sanctimonious do-gooder, and still I didn't feel she cared, even though I was told she did. As for other characters, there is one I might have liked had I been given a chance, but the author turned her into "a bad guy". While her backstory was interesting, again it came too late, and gave way to a torrent of historical details. Also, I couldn't grasp why some of Ania's story was told in the present tense. The tone of the book is so dispassionate, so cold, so devoid of emotion, I never connected with any of the characters, I never felt involved in their lives. In my humble opinion, THE WOMEN IN THE CASTLE would have worked much better as straight history, or as a memoir, even if names would have had to be changed, or with composite characters.
THE WOMEN IN THE CASTLE is beautifully written, remarkably historically accurate, and richly detailed, which makes it an excellent book if one is eager to learn about German women's lives during the Second World War.
SUMMARY
Three women, haunted by the past and the secrets they hold
Set at the end of World War II, in a crumbling Bavarian castle that once played host to all of German high society, a powerful and propulsive story of three widows whose lives and fates become intertwined—an affecting, shocking, and ultimately redemptive novel from the author of the New York Times Notable Book The Hazards of Good Breeding.
Amid the ashes of Nazi Germany's defeat, Marianne von Lingenfels returns to the once-grand castle of her husband's ancestors, an imposing stone fortress now fallen into ruin following years of war. The widow of a resister murdered in the failed July 20, 1944, plot to assassinate Adolf Hitler, Marianne plans to uphold the promise she made to her husband's brave conspirators: to find and protect their wives, her fellow resistance widows.
First Marianne rescues six-year-old Martin, the son of her dearest childhood friend, from a Nazi reeducation home. Together, they make their way across the smoldering wreckage of their homeland to Berlin, where Martin's mother, the beautiful and naive Benita, has fallen into the hands of occupying Red Army soldiers. Then she locates Ania, another resister's wife, and her two boys, now refugees languishing in one of the many camps that house the millions displaced by the war.
As Marianne assembles this makeshift family from the ruins of her husband's resistance movement, she is certain their shared pain and circumstances will hold them together. But she quickly discovers that the black-and-white, highly principled world of her privileged past has become infinitely more complicated, filled with secrets and dark passions that threaten to tear them apart. Eventually, all three women must come to terms with the choices that have defined their lives before, during, and after the war—each with their own unique share of challenges.
Written with the devastating emotional power of The Nightingale, Sarah's Key, and The Light Between Oceans, Jessica Shattuck's evocative and utterly enthralling novel offers a fresh perspective on one of the most tumultuous periods in history. Combining piercing social insight and vivid historical atmosphere, The Women in the Castle is a dramatic yet nuanced portrait of war and its repercussions that explores what it means to survive, love, and, ultimately, to forgive in the wake of unimaginable hardship.
---
What do you think about this review?
Comments
No comments posted.

Registered users may leave comments.
Log in or register now!