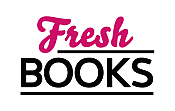 Great new reads in September
"A complex and harrowing tale of good versus evil"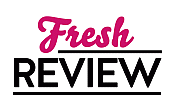 Reviewed by Miranda Owen
Posted April 4, 2017

INJUSTICE: GODS AMONG US: YEAR FIVE VOL. 2 is what I expected, and wanted, the film BATMAN V SUPERMAN: DAWN OF JUSTICE to be. Writer Brian Buccellato tells a story that is more thought-provoking and cohesive than the recent film-version match-up between Batman and Superman. At a time when antiheroes are extremely popular, INJUSTICE: GODS AMONG US: YEAR FIVE VOL. 2 has readers questioning what a superhero should be, and makes it difficult to tell who the good guys and bad guys are in a sea of moral ambiguity.
I have always been more of a Batman fan than a Superman fan, so it was interesting for me to see their personalities somewhat reversed, making for a nice juxtaposition. Although Batman is a vigilante, he usually abides by his "no kill" rule. However, in stories like A DEATH IN THE FAMILY, Batman proves to get closer to crossing the line while Superman remains more of an eternal boy scout. In INJUSTICE: GODS AMONG US: YEAR FIVE VOL. 2, readers see how Superman's grief pushes him far beyond an adherence to any moral code, and a drift into madness. Stories about an out-of-control autocrat resonates with many readers, but seeing Superman fit into that role is particularly shocking in many ways. It is fascinating to see beloved DC superheroes get deconstructed and make choices we never thought they would. Some of the vignettes in INJUSTICE: GODS AMONG US: YEAR FIVE VOL. 2 are especially disturbing or heart wrenching, like Bizarro's sad Frankenstein-like story and the corrosive effect on Batman's family.
In INJUSTICE: GODS AMONG US: YEAR FIVE VOL. 2, Superman leads the Justice League on a downward path toward cataclysmic and ultimate destruction. This is a great book for comic fans looking for an explosive and philosophical tale. This story first intrigued me because one of my favorite characters is in it -- Harley Quinn. While I normally enjoy Harley's daffy exploits, as written by Amanda Conner and Jimmy Palmiotti, she is still recognizably whimsical and homicidal here. As much as the Justice League superheroes annoy and exasperate her, I like how their nutsy behavior has her questioning herself. I have never really read any comics featuring The Flash, but I love how conflicted he is in INJUSTICE: GODS AMONG US: YEAR FIVE VOL. 2 and the way it adds complexity to this harrowing tale of good versus evil.
SUMMARY
The final year and penultimate volume of INJUSTICE: GODS AMONG US is here, leading into the storyline of the hit video game! Having defeated the Green Lantern Corps, the forces of magic, and now the gods themselves, Superman's totalitarian regime seems to have eliminated all threats. Yet uneasy lies the crown on the head of the Man of Steel. Still obsessed with the outlaw Batman and worried about having enough troops to police his world, the Man of Steel begins to recruit some of Earth's deadliest villains to his side. Does the Dark Knight have any chance of ending the Man of Steel's rule?
The finale is nearly here, as writer Brian Buccellato (THE FLASH) unveils the penultimate chapter before the events of the hit video game phenomenon in INJUSTICE: GODS AMONG US YEAR FIVE VOL. 2. Collects issues #7-12.
---
What do you think about this review?
Comments
No comments posted.

Registered users may leave comments.
Log in or register now!