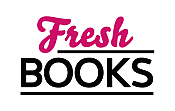 Spring flowers, great May books to enjoy!
"A coming of age story about a girl, a gyrfalcon and the wilderness"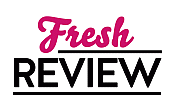 Reviewed by Clare O'Beara
Posted April 4, 2017

Karma is thirteen and she wants to be a falconer. Right now she's her dad's unofficial apprentice, handling the raptors in Montana. But a stray gyrfalcon Stark handled by Karma was lost by someone in Canada who wants her back. Falcons are expensive, and Karma's told she'll have to wait and legally trap a red-tailed hawk for her own. But first, she can help deliver Stark to her home.
FALCON WILD introduces an unusual family and a girl who, while loving falconry, also wishes she was more usual. You know, having friends and stuff. All she's got is her nuisancy younger brother Gavin. They live in a National Park running a Birds of Prey Education Center, meaning they're homeschooled. So any time Karma meets someone outside the family she can't stop talking.
The adventure suddenly takes a shocking turn. A family trip derails just like that. Karma and Gavin have to grow up fast. Can they cope, save their dad, and be responsible for Stark?
This becomes a wilderness survival adventure, sprinkled with plenty of information about birds of prey, people you shouldn't trust, and why you can't depend on a GPS route finder either. The most important lesson about the wilderness is not to go out alone. My heart was in my mouth several times as I read, and the excellent descriptive writing sustains the imagined landscape in my head so well that I felt I was there with Karma and her proud falcon.
Author Terry Lynn Johnson is a member of the Outdoor Writers of Canada and one of the Conservation Officers in Ontario. She has won awards for her 2014 YA book ICE DOGS, about a 14-year-old Alaskan dogsled racer, which I am now desperate to read. If you know a young adult aged from ten to fifteen you can probably make them your new best friend by recommending this book FALCON WILD.
SUMMARY
An action-packed, contemporary novel about surviving in the wilderness.
Thirteen-year-old Karma is desperate to become a certified falconer. At her dad's bird education center, she helps give demonstrations to guests and can fly the birds. But when her favorite rescued falcon, Stark, hurts Karma, her parents insist that they return the bird to its previous owner--in Canada. On the way to bring Stark back, a car accident in the middle of nowhere leaves Karma's dad trapped, and it's up to Karma to find a way to rescue him and her younger brother. When Karma loses her way trying to get help, she crosses paths with Cooper, a troubled teenaged boy. Lost for three days, the two figure out how to survive, and Karma teaches Stark to hunt like an actual bird of prey. Karma may be closer than she thinks to becoming a real falconer and having a real friend.
---
What do you think about this review?
Comments
No comments posted.

Registered users may leave comments.
Log in or register now!