"'Sunset in Old Savannah" is as charming as the city"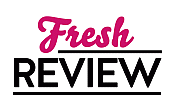 Reviewed by Viki Ferrell
Posted April 4, 2017

Romance Suspense | Suspense | Inspirational Mystery
The private eyes at Price Investigations in Natchez, Mississippi are on the road again with their latest case. Michael Preston and Beth Kirby are being sent to Savannah to investigate a case of a cheating husband. It is a quite enticing deal. Their expenses are being paid for two weeks, plus a nice fee for the company's investigation. They've even been told to spend some time enjoying the city.
They arrive on Tybee Island at the home of Evelyn Doyle. Evelyn believes her husband of forty years, Lamar, is seeing someone else. She wants to know if this person is someone she should really be worried about, or if it is just a passing fling. Michael and Beth make quick work of finding out that Lamar is seeing a twenty-something young lady who works at a coffee shop. Lamar has Bonnie Mulroney all set up in an expensive apartment in the historic district of Savannah. They report back to Evelyn and their work is complete, until Lamar turns up dead on the verandah of their home a couple days later.
Though the Tybee Island police are handling the case, Beth just can't keep her nose out of it. When the police begin to look at Evelyn as their chief suspect, Beth goes into action to try to clear her of any wrong doing.
SUNSET IN OLD SAVANNAH is the fourth book in Mary Ellis's Secrets of the South series. It is an inspirational romantic suspense story that you will find hard to put down. The action is nonstop, with the characters making many trips from Savannah to Tybee Island and back. We're given a wonderful tour of this beautiful old city as the characters spend their time both sight-seeing and investigating. Who says you can't mix business and pleasure? I just love the playful banter between Michael and Beth in their dialogue. But is this playful banter turning into something else?
SUNSET IN OLD SAVANNAH is a delightful story about forgiveness, putting your faith into action and weathering the storms of life. Ms. Ellis's series is a continuation of previous stories, but you'll have no trouble following the storyline and the characters' development. Don't miss any of this series!
SUMMARY
In Savannah, everyone has something to hide. Investigative partners and best friends Michael Preston and Elizabeth Kirby are hired by a wealthy socialite to do surveillance on her wayward husband. When the husband turns up dead, the socialite becomes the police's chief suspect. Mike and Beth must follow the clues through the historic town with more secrets than branches of moss- draped oaks. The duo uncovers a hodgepodge of potential murderers, including a scheming business partner, a resentful mistress, and a ne'er-do-well brother. As praise of their agency gets around, Mike and Beth must hire investigator Kaitlyn Webb to ease the workload. But will ghosts of Kate's past threaten everyone's safety before a killer can be put behind bars?
Excerpt
CHAPTER ONE

September

If ever there was a perfect time for Beth Kirby to get out of town it was now. While other parts of the country were enjoying the first crisp days of fall, the streets of Natchez, Mississippi could melt the rubber off her worn-out tires. Her mother's hints that she should attend dance lessons with them at the community college had become insistent demands. After all, lots of eligible men were taking lessons these days. Rita's criteria would include any unmarried male between twenty-five and sixty who's still breathing without mechanical assistance. Then there was the obstruction of justice charge pending against her in district court. Despite her current partner's assurance, the D. A. wouldn't drop the second degree felony until her former partner withdrew his complaint. And nasty Jack was living up to his reputation by taking his sweet time.

So why do I feel so uneasy? Beth parked in the shade and headed toward the back entrance of Price Investigations, only to be intercepted by her partner.

"I see you're here on time for a change." Michael Preston practically levitated from his shoes with excitement.

"I'm always on time, give or take ten minutes." She stepped around him on the metal steps. "Could we not act like sixth-graders on a field trip to Graceland?"

Michael kept pace at her heels. "I thought you couldn't wait to get out of Natchez for a while. Are you homesick already?"

"Hardly, but I know better than to get my hopes up too soon." Beth pulled open the door and waved him in.

Always the gentlemen, Michael refused to precede her inside. "You first, Miss Kirby."

"One of you should come in," called the office secretary. Maxine dragged Beth across the threshold by her sleeve. "Nate's chomping at the bit to deliver some good news."

Before she could free her arm from Maxine, Nate hollered from his office. "That you, Beth and Michael? Grab a cup of coffee and get in here."

"Donuts, Miss Maxine?" Michael produced a bag from behind his back. "Cream-filled with icing and chocolate sprinkles—your personal favorite."

Maxine snatched the bag from his fingers. "Be still, my beating heart."

Beth rolled her eyes as she filled her mug. "Bring me a donut, too," she called over her shoulder. Belatedly, she remembered eating most of Nate's M&M's and then neglecting to replace the bag.

Their boss straightened in his upholstered leather chair, looking tan and well-rested after his three-week vacation at the beach. "Make yourselves comfortable. I'm sorry that yesterday's staff meeting deteriorated into an impromptu celebration, complete with mystery guests from all over the state."

Beth took the chair closest to the door. "Never apologize for a party during work hours."

"It's not every day we hear a honeymoon was an unqualified success. A new baby on the way— congratulations, Nate." Michael leaned against the windowsill, two donuts in one hand, coffee in the other.

"He and Isabelle have been married for two years, Einstein. It's not like they're rookies—" Recognizing the indelicate ground on which she tread, Beth swallowed a gulp of coffee. "I'm sorry. I didn't mean…"

"No problem," laughed Nate. "The pregnancy came as a pleasant surprise, but enough about that. While Isabelle and I were sightseeing, I found a case for both of you."

"Your wife said you were quite a hero in Mobile." Beth reached for Michael's second donut. "Chased some thug for three blocks, tackled him, and returned a little old lady's purse to her."

With his face turning a rosy shade, Nate waved off the praise. "I did what anyone would have done."

"I don't think so. Most bad guys pack loaded guns these days." Beth sucked the cream from the donut's center.

"Fortunately, this particular miscreant carried no weapon to ruin my honeymoon or the other couple's anniversary celebration. The woman's husband offered me a reward, but I refused. Instead, I gave them some of our business cards to pass out when they got home, in case their friends need a good P.I."

"Is Mobile anywhere near Talladega?" asked Michael. "I'd love to see a Nascar race."

"It's not, and the case isn't in Mobile." Nate took a tablet from his briefcase. "The couple I helped, Mr. and Mrs. Baer, had been vacationing in Mobile, but they live on the East Coast in Savannah. Thanks to the Baers talking up our talents, you two are going to a charming city steeped in history and home of the famous Oglethorpe Town Squares."

"Like in Midnight in the Garden in Good and Evil?" asked Mike. "I read that book years ago. A couple of scenes kept me up all night."

Beth swiveled to face her partner. "That book was fiction. Let's stick to reality. What kind of case?" she asked, turning back to Nate.

"Surveillance. A friend of Mrs. Baer hired our agency to check up on her husband. Take some pictures; discern the facts, but we are not to intervene. You'll create a file to present to her. What she does with it is her own business."

Uggh," moaned Beth. "Spying on somebody's spouse? Sounds like a job for Sleaze Incorporated."

Nate's jaw twitched, while he shifted in the chair. "The last time I checked, Miss Kirby, my name's on the paychecks around here. Which means we need to generate cash flow so those aforementioned paychecks don't bounce."

"She didn't mean anything by that," said Michael. "Beth just talks without thinking. Could you throw me the donut bag, Miss Maxine?"

Beth would love to put her partner in his place, but unfortunately, Michael was right. "Sorry, Nate, spending time in jail affected my judgement."

"According to my sources, we were incarcerated for less than twenty-four hours. Your judgement must have been faulty long before that." Nate reached for another donut. "What you need—what you both need—is a vacation. This new client has offered a hefty fee, plus a generous per diem for expenses. I would go myself, but Isabelle is eager to sleep in her own bed. I heard that Savannah is a lovely city with plenty to see and do, so tie up loose ends here within the next few days. I'll handle anything that comes up while you're gone."

Michael scratched his scalp. "I'm confused. Are you giving us a free trip or a case to work?"

"It will be both. Plan to be gone a week to ten days, but the case shouldn't take longer than a few days. With the generous per diem, you can stay someplace nice and enjoy some R&R with all expenses paid."

Beth drained the last of her coffee. "It takes two PI's to snap grainy photos of a philandering husband?"

The legs of Nate's chair hit the floor with a bang. "First of all, those photos had better not be grainy. Secondly, we don't know that anybody is philandering. And if this assignment is beneath your dignity, you can always collect unemployment until something that meets your standards rolls in. What's the matter with you? I told you, the trip will be a mini-vacation since the work shouldn't take more than a few days."

From the corner of her eye, Beth caught Michael shaking his head. How on earth could she admit the truth—that she hated spying on people who might be stepping out? "My mother has been asking that question for years." Beth rose to her feet. "I would love to go to Savannah. Michael and I will do a great job. Our new client will be pleased-as-punch when we leave."

"That's better." Nate pushed his notes across the desk. "Here's the information you'll need. Keep in touch. Call me at least every other day."

"Are we driving or flying?"

"Your choice—fly and rent a car in Savannah or drive one of yours."

"Fly," said Michael.

"We'll drive separately," she said simultaneously.

When the partners turned to face each other, Beth was quicker with an explanation. "Two cars will allow some personal free time. What if I want to go shopping while you search for the perfect work-out gym?"

"Shopping for what—Cheetos and Diet Coke?" Michael quipped. "I've never known you to shop, Kirby."

Nate wrote out a check and tore it from the pad. "This is part of the advance. Work out the details on your own and remember to save receipts. I'll tell Mrs. Evelyn Doyle you'll be there in a few days to introduce yourselves and outline the services that we'll provide." Nate's forehead furrowed into deep creases. "Tell me now if this is a bad idea. If you two can't play nice, I'll send one of you on assignment while the other takes time off."

Michael shook his head like a balky mule. "We got along fine when you were gone. Beth and I will sort out any concerns she might have."

She glanced sideways to make sure Michael hadn't been replaced by a politician on the campaign trail. Considering she would be the one taking time off, Beth smiled as widely as her lips allowed. "Don't you worry 'bout us. We'll do the agency proud without unnecessary gunplay or public embarrassment."

"Fine, when can you leave for Savannah?"

"I could be ready tomorrow." Michael answered without thinking.

"We still have paperwork for the last case. Then there's the small matter of criminal charges still pending against me. I'd hate to flee across state lines as a fugitive. Plus my girlfriend's wedding is on Saturday. I don't want to miss it."

"Fine, but plan to leave on Sunday. I'll let Mrs. Doyle know and call Chief McNeil and the Adams County District Attorney to make sure all charges have been dropped. "Now get out of here." Nate pointed at the door. "I don't want my crack detectives to hear me begging and pleading."

"Thanks, I owe you one." Beth picked up the notebook.

"No, Miss Kirby. You owe me one hundred fifty-seven." He motioned for his door to be closed.

On their way out Maxine jumped to her feet as Michael passed her desk. "Let me know if I can print directions or set up hotel reservations."

Amazing what donuts on a regular basis can do around the office, thought Beth.

"You're a gem, but my new car has state-of-the-art GPS."

"If Michael tries to make a wrong turn, the car ignores him and does what's right." Beth winked at her.

The fifty-something secretary's eyes grew round. "Is that true?"

"She's pulling your leg, Miss Maxine. Hold down the fort while Beth and I do the agency proud." Michael opened the door and waved Beth through like a trained dog.

"Don't take any wooden nickels," Beth said to Maxine.

"What's the matter with you?" Michael asked the moment the door closed behind them. "I thought you would be eager to get out of Natchez, away from Detective Lejeune. Now you've got a week to let things cool down."

"I am eager, but I don't like taking photos of someone cheating on their wife." Beth kept walking until they reached the street.

"You didn't do anything wrong. You need to get over this… hang-up you have."

"You're right. I was expecting…a better case, that's all." Beth lifted her hair off her neck. Only two minutes without air conditioning and it felt hot and heavy against her skin.

"A case is a case. You want to get something to eat?" Michael glanced at his watch, doubtlessly an expensive gift from his parents.

"Thanks, but I need to get my oil changed and stop at the drug store. Then I must figure out what to wear to meet some rich, society lady."

"Pack some casual clothes too, since we'll have free time. Is there a Six Flags close to Savannah? I haven't been on a roller coaster in ages." Michael rubbed his palms together.

Beth laughed in spite of herself. "Why am I not surprised you love amusement parks? Okay, it there's an amusement park we'll go. But you better not throw up on my shoes."

"Not this trained professional." He wiggled his eyebrows. "Are you sure we need two cars in Savannah? Parking could be expensive and hard to find. The more we economize the more per diem we'll have for the fun stuff."

Beth pondered his logic. Although the thought of crossing three states with a new partner made her teeth ache, Michael was right about parking in historic places. During her three visits to New Orleans' French Quarter, she received two tickets and had her car towed to the impound lot.

"You win. Pick me up at nine on Sunday and not a minute before. I'll need that long to pry myself loose from my parents. Whoever said, 'you can never go home again' must have been talking about adult children."

"Your parents are great! I'm even getting used to Rita's cooking."

"Let's switch places for a month. I'd happily live above a law office across the street from Blues and Biscuits. Live music and good food—what else does a girl need?"

Michael started his car with the press of button. "What does your gut say about our new client? Does Mrs. Doyle want us to lay groundwork for a lucrative divorce settlement?"

Beth focused on a freighter on the river. "Maybe she just wants to know what's going on."

"Nobody pays a hefty advance unless they're fairly certain about the outcome. It's really a shame, but for us, it's just another day in the exciting life of a P.I."

"Yep, that's us, all right. Pick me up on Sunday, and save room in your car for my stuff. I'm not holding my suitcase on my lap for four states."

"Three states—Mississippi, Alabama, and Georgia." Michael ticked off the names on his fingers.

"Four, what about South Carolina?"

"You do realize Savannah is in Georgia."

"Of course, I do," she lied. "Just save me some room." Beth jumped into her car and drove away, feeling cranky for no particular reason. Yesterday, she told their boss she could no longer work in Natchez. Today, she was thumbing her nose at an expense paid trip to a place she always wanted to visit.

Maybe there is something wrong with me.

On the drive to the mediocre section of town, Beth tried to remember any head traumas suffered over the years. Yet every previous bicycling, white water rafting, or rock climbing incident had injured an arm or leg, not her cranial capacity. Part of the problem was Michael Preston. Although his skills as a P.I. had improved tremendously, there was just something claustrophobic about him, as though personal space meant your position in the grocery store line.

Beth walked into the kitchen of the small bungalow where she'd been born and found her parents at the table, sipping coffee.

"Home so soon?"

"Any word about your new case?"

"Are you ready for lunch?"

As her parents hurled questions at a furious pace, Beth summarized the developments at Price Investigation in a few concise sentences. Then silence reigned as Rita Kirby digested the information and Stan Kirby rubbed his jaw sagely.

"Nate wants you to drive across country with a handsome young man and spend the next ten days in close proximity?" asked Rita. "He sees nothing amiss with that idea?"

Beth smiled, both at her mother's thought process and her use of the word amiss. "Nate needs us in Savannah for a case, but if you'd like to call the folks at Inside Edition, I want a cut of the action."

Rita clucked her tongue. "Make all the jokes you want, missy, but mark my words. Your new partner might have other ideas in mind. Hopefully, Mr. Price won't put you in the same hotel room." Rita's face flushed from the mental image.

"Of course not." Beth pulled a Coke from the fridge. "Don't you worry; I'll have my guard up whenever Michael steps within ten feet."

"That's my girl!" said Stan. "We raised you right."

"Yes, you did." Beth kissed her mother's forehead and fled up the steps before she exploded. She loved her parents and didn't want to argue, but moving back home hadn't been easy. With any luck, Mrs. Doyle would keep them busy until Christmas, tracking down missing dogs or spying on her neighbors.

She didn't need to worry about getting too close to someone at work again.
---
What do you think about this review?
Comments
No comments posted.

Registered users may leave comments.
Log in or register now!