"Lawyers and cops! Oh my!"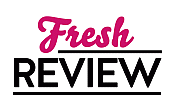 Reviewed by Sharon Salituro
Posted March 30, 2017

Max Rupert is a detective in THE HEAVENS MAY FALL. Four years ago, Max's wife was killed in a hit and run. He is not allowed to investigate his wife's murder. This has haunted him since, but as they say life goes on.
Max is called to a crime scene. The wife of a lawyer has been murdered. Jennavieve's body is found by a dumpster. Max and his partner Niki are on the case. So many things with this case remind Max of his wife's murder. Max and Niki head to the dead woman's home to start their investigation. While at the house, Max comes to realize that the husband is Ben Pruitt. Max has run up against him in court.
Everything about this murder in Max's head leads right back to Ben. Brody is an old friend of Max. He is also who Ben hires as his lawyer. This of course does not sit well with Max. While Max and Niki try everything to tie Ben into this murder. They keep hitting a dead end. Max knows that Ben did it, just can't get all the evidence to line up.
They finally come across a piece of evidence, a witness who claims to have seen Ben drive up to his home in a red car. Bingo they got him. Until in court the witness denies all of this. When this new evidence comes up, the judge lets Ben out of jail until the case comes back to court. Just as Ben gets out of jail, a shocked Brody sees something that just doesn't add up.
Wow, that's about all I can say on this book. Allen Eskens writes a real shocker. While I usually read romance, I find lately I am more drawn to mystery and suspense. This book has just that. Eskens keeps you guessing all the way to the end. I love when I can't figure out a book. That's what happened to me in this one. Right when I thought I had it figured out, boom something new changes my mind.
This book also shows how friendship, can be ruined by a cop vs lawyer. It also shows how it can repair. I read THE HEAVENS MAY FALL in less than a day. It got me from the beginning and kept me guessing until the end.
SUMMARY
FEATURING THREE CHARACTERS FROM THE BESTSELLING BOOK-CLUB FAVORITE THE LIFE WE BURY, THIS NOVEL EXPLORES A RIVETING MURDER CASE TOLD FROM TWO OPPOSING PERSPECTIVES.
Detective Max Rupert and attorney Boady Sandenís friendship is being pushed to the breaking point. Max is convinced that Jennavieve Pruitt was killed by her husband, Ben. Boady is equally convinced that Ben, his client, is innocent. As the case unfolds, the two are forced to confront their own personal demons.
Max is still struggling with the death of his wife four years earlier, and the Pruitt case stirs up old memories. Boady hasnít taken on a defense case since the death of an innocent client, a man Boady believes he could have saved but didnít. Now he is back in court, with student Lila Nash at his side, and heís determined to redeem himself for having failed in the past.
Vividly told from two opposing perspectives, the truth about the stunning death of Jennavieve Pruitt remains a mystery until the very end.
---
What do you think about this review?
Comments
No comments posted.

Registered users may leave comments.
Log in or register now!