"For love of the theater!"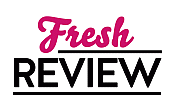 Reviewed by Sharon Salituro
Posted March 29, 2017

In LAST CHANCE MATINEE by Mariah Stewart, Fritz was a Hollywood legend. He was an agent for many Hollywood icons. Poor Fritz passed away leaving behind his family or should we say families.
Fritz had two families, neither one knows about the other until his death. Fritz has two daughters from one marriage, Allie and Des, and one daughter from his other marriage, Cara. Now with his passing, the three sisters have come together in Peter's office, the attorney and best friend to their father.
None of the girls had any idea about the other. Now in his crazy way, Fritz has left them the family theater in his hometown. The only way any of them can get their inheritance is complete the job of restoring the theater. Allie the oldest of the girls is not happy with this at all. Allie is divorced from her husband, has a teenage daughter, and needs the money now. Des, was a child actress, something she never wanted to do. Now she helps rescue animals. Cara recently divorced from her cheating husband. Not only did he cheat on her but with one of her bridesmaids. Des and Cara are ready to start this project and bring back the old theater.
Each of the girls is assigned a part of the project. Allie is to take account of the repairs needed inside of the theater. Des is the money holder. Cara will be in charge of the renovation and dealing with the contractors. The more the girls get into this, the more they are finding out about their father. They found out that he lied about his childhood. After meeting their Aunt Bonnie, they find out that none of what he told them was the truth. Bonnie lives in the family home, which will also become the girls' if they complete the renovation.
What a great new series by Mariah Stewart! I really fell in love with all three of the girls in LAST CHANCE MATINEE. Mariah wrote a book that could have happened in any family. I can't even image what a shock this would be to any one that this might have happened to. I also liked the way that the three girls are so different in every way. At first they didn't get along, but somehow they worked past their differences.
Mariah Stewart also gets you in the mood of small town living. The way that the people all look out for each other. No matter how long their father Fritz has been away from his home town, everyone still knows who he was. With this, it really helped the girls get the help that they need.
Can't wait for the next one to come out. I really want to see if who I think hooked up with each other is what happens. I hope there is a new book on each of the sisters.
SUMMARY
From New York Times bestselling author Mariah Stewart comes the first novel in her all-new series, The Hudson Sisters, following a trio of reluctant sisters as they set out to fulfill their father's dying wish. In the process, they find not only themselves, but the father they only thought they knew.
When celebrated and respected agent Fritz Hudson passes away, he leaves a trail of Hollywood glory in his wake—and two separate families who never knew the other existed. Allie and Des Hudson are products of Fritz's first marriage to Honora, a beautiful but troubled starlet whose life ended in a tragic overdose. Meanwhile, Fritz was falling in love on the Delaware Bay with New Age hippie Susa Pratt—they had a daughter together, Cara, and while Fritz loved Susa with everything he had, he never quite managed to tell her or Cara about his West Coast family.
Now Fritz is gone, and the three sisters are brought together under strange circumstances: there's a large inheritance to be had that could save Allie from her ever-deepening debt following a disastrous divorce, allow Des to open a rescue shelter for abused and wounded animals, and give Cara a fresh start after her husband left her for her best friend—but only if the sisters upend their lives and work together to restore an old, decrepit theater that was Fritz's obsession growing up in his small hometown in Pennsylvania's Pocono Mountains. Guided by Fritz's closest friend and longtime attorney, Pete Wheeler, the sisters come together—whether they like it or not—to turn their father's dream into a reality, and might just come away with far more than they bargained for.
---
What do you think about this review?
Comments
2 comments posted.
I love this premise. Thanks for the introduction and review!
I'll be looking for this book.
(Kathleen Bylsma 7:02pm May 12, 2017)
Great review! It sounds absolutely terrific! On the TBR pile!
(Monique Daoust 7:34pm May 12, 2017)
Registered users may leave comments.
Log in or register now!