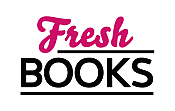 Summer Reads are HOT in July!
"Zombies, aliens, and punk rock mixed with a little murder and mayhem - hooray!"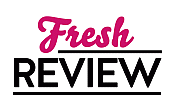 Reviewed by Miranda Owen
Posted March 21, 2017

HARLEY QUINN VOL. 1: DIE LAUGHING (REBIRTH) by Amanda Conner and Jimmy Palmiotti collects issues of HARLEY QUINN 1 -- 6. I wasn't sure, initially, what changes this DC "Rebirth" might make to this series. Thankfully, for fans like me, continuity is maintained with only minor changes like Harley having the "blonde hair with blue and pink tips" look when she is out and about as Harley Quinn. I like the blonde pigtails look for Harley, because it's reminiscent of her original look on BATMAN: THE ANIMATED SERIES.
The first story in this collection is a fun tale of aliens, zombies, and about everyone's worst fears about hotdogs being hilariously confirmed. This is a perfect book for readers who might be new to this character, because Harley introduces herself and explains some of her backstory in the first few pages. The second story has Harley Quinn and Bolly Quinn traveling overseas, to fight for the little guy -- average people who are being scammed and generally harassed by shadowy evildoers. The fun artwork and robot craziness belies the seriousness of Harley's mission, but I like that contrast. By the end of Harley and Bolly's jet-setting adventure, Harley is channeling Pam Grier in the movie FOXY BROWN. The final tale in HARLEY QUINN VOL. 1: DIE LAUGHING (REBIRTH) has Harley once again playing the part of avenging angel with a little bit of Punisher edge. Red Tool makes himself useful when Harley goes undercover as a punk rocker, to infiltrate a group of criminals responsible for the death of her mailman. In each Harley story, I think that the art mirrors or acts as a wonderful counterpoint to the story being told. In this outing, the cool tones and sharp lines reflect the dark and dirty situations Harley finds herself in. The superhero fetish club, as well as the crime-fighting efforts of Harley's crew lighten up the story and provide a few laughs.
HARLEY QUINN VOL. 1: DIE LAUGHING (REBIRTH) is an amazing collection of stories ranging from the silly to the more sinister. I love Harley as the sweet and zany neighborhood vigilante with a heart of gold, who can go from zero to deadly in a heartbeat. I look forward to reading more Harley Quinn stories, and seeing how Red Tool fits in with her assortment of oddballs.
SUMMARY
Harley Quinn's crazy world on has gotten even more crazier when an unexpected, contagious enemy comes to town! Protecting her neighborhood just got a little harder, good thing they have chainsaws!
Amanda Conner and Jimmy Palmiotti continue their mammoth run on this New York Times best-selling title in HARLEY QUINN VOL. 1! Collects issues #1-6.
Rebirth honors the richest history in comics, while continuing to look towards the future. These are the most innovative and modern stories featuring the world's greatest superheroes, told by some of the finest storytellers in the business.
Honoring the past, protecting our present, and looking towards the future. This is the next chapter in the ongoing saga of the DC Universe. The legacy continues.
---
What do you think about this review?
Comments
No comments posted.

Registered users may leave comments.
Log in or register now!