"A simply sensational spooky cozy mystery!"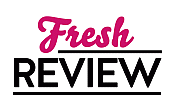 Reviewed by Miranda Owen
Posted March 20, 2017

THIRD TIME'S A CRIME is book 3 in Diana Orgain's Love or Money cozy mystery series. Former police officer Georgia Thornton is back with her boyfriend Scott for another stint in a reality TV show called "Cold Case in the Castle". Even though Georgia and Scott are experiencing a little turbulence in their relationship, I think readers new to the series won't be lost because the author gives little summaries of important events in the past. Diana Orgain does a good job of balancing the mystery and cozy fun with the relationship drama.
The Gothic ambiance adds extra appeal to THIRD TIME'S A CRIME with the dilapidated castle, ghostly vibes, and suspicious characters. In addition to all the delightfully Gothic atmosphere, THIRD TIME'S A CRIME features a cold case that the contestants are meant to solve. Georgia's fellow contestants, which include a psychic and a ghost hunter, make amazing suspects in the mysterious deaths that happen on set. The players all seem doubly suspicious because not only are they on site when a murder happens, but there is so much of their personal biographies that the TV production company keeps under wraps. Georgia has to determine who could be a killer, and try to figure out what is fake and what is real. Diana Orgain includes lots of red herrings and believable possible villains. Purported forensic archaeologist Dr. Arch makes a great foil for Georgia as they compete for clues and search for answers. The Golden Castle makes a magnificently eerie backdrop to scene- stealing, scheming, and all other kinds of shady shenanigans.
THIRD TIME'S A CRIME is a simply sensational spooky cozy mystery. Georgia's BFF Becca and her father make appearances that help lighten the mood at times, and contribute to the plot in an enjoyable way, reminiscent of some of my favorite Nancy Drew books. I like that this installment has more of a resolution, one way or the other, to Georgia's love life than the previous book. I look forward to the next Love or Money mystery by Diana Orgain and finding out what's next in store for Georgia.
SUMMARY
Ex-detective Georgia Thornton returns to reality TV in the third mystery from the USA Today bestselling author of A Second Chance at Murder—
POOL YOUR RESOURCES...
After two hit reality TV shows brought ex-detective Georgia Thornton into America's living rooms, audiences can't get enough of her quest for love and justice. Now producers have come up with an all-new show set in a haunted castle in Golden, California. Georgia and nine other contestants will need to solve the mystery of a young woman who disappeared at the castle in 1960.
Except there's one rather substantial problem waiting for everyone when they arrive: a groundskeeper is found drowned at the bottom of the castle's empty pool. Now Georgia and the other contestants will need to work together, because there's a different sort of game afoot—and it's not one they can afford to lose...
---
What do you think about this review?
Comments
No comments posted.

Registered users may leave comments.
Log in or register now!