"The KGI Team do what they're best at!!!!"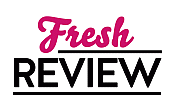 Reviewed by Helen Williams
Posted March 20, 2017

BRIGHTER THAN THE SUN is another great story in the KGI Series about the Kelly brothers who run The Kelly Group International (KGI). This is a group of the super elite with military background that handle hostage/kidnap victim recovery that sometimes fall into the gray areas. These are jobs that the U.S. government usually cannot handle. This is a series that will take you through all the extremes. There are painful situations involving various forms of abuse. Once again Maya Banks does an outstanding job in showing the resilience of individuals. This is a story about a young woman whose self esteem is so low she has a difficult time accepting the thought of any family wanting her to become one of them. And then there is the story of one of the family members feeling like they have made an unforgivable mistake that put the lives of the family in jeopardy.
Rusty, the baby sister of the Kelly brothers, brings her college friend home with her to the KGI compound after she creates a new identity for her. Zoe is trying to escape heartbreak as well as a threat on her life. Because of her past she is timid, has low self esteem and feels like she can never risk her heart again. Joe is the last of the unattached Kelly brothers. Once he meets Zoe there is something about her that draws him in and makes him want to do whatever it takes to protect her. When Zoe's past resurfaces Joe and the KGI team will do what they do best.
The men of KGI are badass tough guys until they find the one who is their soulmate. I really enjoyed seeing how these tough guys handle finding out that they are about to become a parent for the first time or learning they are becoming a parent again! The ice man Steele is hilarious.
I hope that Rusty's story is coming soon. There are some unresolved issues.
SUMMARY
As the last unattached member of the Kelly clan, Joe is more than ready to risk life and limb on any mission he's assigned to, but when it comes to love, he'll keep his distance. He's content to watch his brothers become thoroughly domesticated.
Zoe's had nothing but heartbreak in her life, and she's determined to start over with a completely new identity, thanks to her college friend, Rusty Kelly. But it's the gorgeous smile and tender words of Joe Kelly that begin to weaken her resolve to never risk her heart again. And Joe will have to put everything on the line to save Zoe, when secrets of her past resurface—and threaten to tear them apart…
---
What do you think about this review?
Comments
No comments posted.

Registered users may leave comments.
Log in or register now!