"Can Sasha survive another attack?"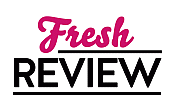 Reviewed by Debbie Wiley
Posted March 15, 2017

Sasha Keaton is the lone survivor of the Groom, a serial killer who plagued her hometown area in West Virginia. For ten years, Sasha has learned to cope with the aftermath of that nightmarish experience. Now, she's back home to help her mother run their family inn. Unfortunately, someone appears to be threatening Sasha and now women are disappearing again in a manner eerily reminiscent of the Groom. Sasha's old boyfriend is now an FBI agent and Cole Landis is determined he will protect Sasha this time around.
Wow, Sasha is one heck of a survivor! I love her determination to live again after surviving a horrific attack that shattered her young dreams. Her relationship with Cole is both sweet and spicy, as Cole's love for her shines through each of their interactions. Cole is definitely a swoon-worthy hero as he tries to balance his protective nature against Sasha's fierce independence.
Jennifer L. Armentrout does a marvelous job at gradually heightening the suspense level. We know Sasha survived a horrible experience but Jennifer L. Armentrout doesn't dwell on the gruesome details. Yes, we do get some of the details but the focus is more on the emotional impact all of this has on Sasha. In a way, this makes TILL DEATH all the more frightening as we sympathize with Sasha's inner turmoil and fears.
It doesn't matter what genre Jennifer L. Armentrout writes, each and every book is spectacular. TILL DEATH is the sort of book you'll stay up late reading as you have to know how it all ends. Admittedly, I guessed who the Groom was but that didn't lessen my enjoyment of TILL DEATH one bit. If you love romantic suspense thrillers, don't hesitate to give TILL DEATH a try. You'll be hooked on Jennifer L. Armentrout's writing from the very first page!
SUMMARY
In New York Times bestselling author Jennifer L. Armentrout's gripping new novel, a young woman comes home to reclaim her life—even as a murderer plots to end it. . .
It's been ten years since Sasha Keaton left her West Virginia hometown . . . since she escaped the twisted serial killer known as the Groom. Returning to help run her family inn means being whole again, except for one missing piece. The piece that falls into place when Sasha's threatened—and FBI agent Cole Landis vows to protect her the way he couldn't a decade ago.
First one woman disappears; then another, and all the while, disturbing calling cards are left for the sole survivor of the Groom's reign of terror. Cole's never forgiven himself for not being there when Sasha was taken, but he intends to make up for it now . . . because under the quirky sexiness Cole first fell for is a steely strength that only makes him love Sasha more.
But someone is watching. Waiting. And Sasha's first mistake could be her last.
---
What do you think about this review?
Comments
No comments posted.

Registered users may leave comments.
Log in or register now!