"Dragon bones leads a scientist to real dragons and love."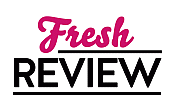 Reviewed by Annetta Sweetko
Posted March 15, 2017

Dr. Faith Reynold is an archaeologist who comes across a skeleton of a dragon. But dragons were only ever myths. While working to clear the site she comes into the sight of the very man who can explain what the bones signify, but can she possibly believe that dragons were ... and are ... real. She has no idea that her find with throw her into a FIRESTORM that will engulf her into the arms of her own dragon king.
Dimitri has lived long and hard to protect the humans and his own dragons from the human race. But when it comes to light that a dragon had died on his lands he is both furious and intrigued. He would never have left one of his to suffer and die alone so he must find out what happened to this one. And finding the sexy scientist is just not what he was looking for but something he finds he doesn't want to live without.
FIRESTORM is larger-than-life as are all of author Donna Grant's Dragon King books. So many secrets are revealed and so many left unanswered. Trust is tested and earned with each page turned. If there is one thing that a reader can count on from anything Ms. Grant writes it is that she always gives her readers a number of twists and turns while leading us where we want to be.
This is Dimitri and Faith's story without a doubt but as they work toward being together the enemies of the Dragon Kings are working their evil on everyone. I must admit I found it a little sad listening to Dimitri talk about the day they sent their dragons away for their own protection ... I never thought of them as family members before but his story brought to heart the sadness and pain of that day. Faith for some reason took me a bit to like, but then I am very protective of my Kings and wanted to make sure she was good enough for him. There are a few moments that had me wondering, due to a spell cast on an item, but in the end she works out perfectly for him and the others.
There is still so much happening but the way this story is written and the ability Ms. Grant has in pulling her readers in keeps it from being chaotic and has the reader a little stunned when they get to the last page and realize they had read every word ... and want more. I enjoyed FIRESTORM immensely and look forward to the next, and next and next in this series.
SUMMARY
SCORCHED BY DESIRE
Dimitri lives to protect the secret of the Dragon Kings from the human race. Bound by a bond stronger than blood to the Kings, Dimitri uses his strength and prowess to defend a thousand-year-old secret. But when an oh-so-sexy, slightly absent-minded archaeologist wanders into his midst, Dimitri will have to give up his rules, and give in to desire...
When Dr. Faith Reynold stumbles upon an ancient skeleton that appears it comes from a dragon, she's completely taken aback. A woman of science, there's no way in her mind that this mythological creature can exist. But when a devilishly handsome man named Dimitri intercepts her path to uncovering the truth, Faith's curiosity turns into all-consuming passion. She's never felt this way about any man before. But when Dimitri reveals his biggest secret, can she learn to love the man—as well as the dragon within, in Firestorm, the next Dark Kings novel by New York Times bestselling author Donna Grant.
---
What do you think about this review?
Comments
No comments posted.

Registered users may leave comments.
Log in or register now!