"Based on a true story of the first female Pinkerton agent, a lady you won't forget"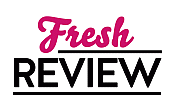 Reviewed by Clare O'Beara
Posted March 15, 2017

Historical | Mystery Historical
A female Pinkerton agent takes centre stage in this fun and fast-paced historical crime story. Kate Warne the main character is based on the real Pinkerton agent of that name, who seized a career opportunity not previously open to women. GIRL IN DISGUISE follows her challenging and dangerous career.
Allan Pinkerton opened a detective agency in Chicago after police politics did not suit him. Kate Warne is widowed and has no family, so she answers an advertisement for operatives, and persuades Pinkerton to give her a trial. We meet her during the first case as she pretends to be a bar prostitute to catch the eye of a bank robber. But another agent is already on the case and by working together they can accomplish more.
To Kate's annoyance, some folks assume she has been hired as an attractive woman around the office. She is determined to prove her mettle and absorbs all her lessons, learning how to fire a pistol and acquiring silk gloves to play a wealthy woman. With a backstage background, playing parts comes easily. However it's not long before she realises she'll have to be twice as good as the men in order to be accepted.
The other main characters include Pinkerton detectives, some of whom have something to hide, Kate's reliable landlady, and those suspected of involvement in crimes. Pinkerton does not investigate scandal or marriage issues, and he wants to keep on the right side of the law. Counterfeiting, blackmail, fraud and burglary are standard, and Kate is also called upon to resolve murder cases. All come across as strong characters, but our heroine is strongest of all, dedicating herself more and more to her amazing double life and succeeding beyond anyone's expectations. I enjoyed the historical and social background, the real figures of the day such as Abraham Lincoln and depth of the settings.
THE MAGICIAN'S LIE is the title of author Greer Macallister's debut crime novel, and after GIRL IN DISGUISE I would be keen to read that one. Any fans of historical crime, of amateur sleuth stories or of reconstructed biographies of women in earlier times and interesting jobs, should get on well with GIRL IN DISGUISE. I love how the heroine could achieve so much in a male-dominated field.
SUMMARY
Inspired by the real story of investigator Kate Warne, this spirited novel follows the detective's rise during one of the nation's times of crisis, bringing to life a fiercely independent woman whose forgotten triumphs helped sway the fate of the country.
With no money and no husband, Kate Warne finds herself with few choices. The streets of 1856 Chicago offer a desperate widow mostly trouble and ruin—unless that widow has a knack for manipulation and an unusually quick mind. In a bold move that no other woman has tried, Kate convinces the legendary Allan Pinkerton to hire her as a detective.
Battling criminals and coworkers alike, Kate immerses herself in the dangerous life of an operative, winning the right to tackle some of the agency's toughest investigations. But is the woman she's becoming—capable of any and all lies, swapping identities like dresses—the true Kate? Or has the real disguise been the good girl she always thought she was?
---
What do you think about this review?
Comments
No comments posted.

Registered users may leave comments.
Log in or register now!