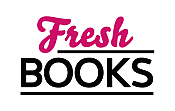 Great new reads in September
"A mother in Toronto learns what is meaningful in her life"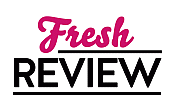 Reviewed by Clare O'Beara
Posted March 12, 2017

Non-Fiction Pet-Lover | Non-Fiction Memoir
I didn't know what to expect when I opened this book, but it turns out to be a mix between the trivial and the grim to begin with as author Kyo Maclear faces up to mortality. Her father is seriously ill and if she didn't have a stable marriage, I could have seen her going downhill as in H Is For Hawk. Instead in BIRDS ART LIFE she dabbles with taking art lessons to give her creativity room, writes down her musings as to why her life has changed so that she can't relax, and she starts looking at birds.
Kyo was born in London but moved to Canada, spending time alternately in Canada and Tokyo. She reflects on the movements of her early life and how they drove her mother to distraction so that the little family nearly broke apart. In her trusting marriage, she yet starts looking at other men. Somewhat oddly she asks a musician if she can follow him for a year; he agrees and shows her his apartment full of finches. A disconnect is present for the reader as we do not get this musician's name. (It's in the notes at the end.) But his hobby of watching birds, especially accidental birds, those blown off course from their usual territory, proves catching. Maybe because it involves Kyo doing a lot of sitting around being quiet and looking at not very much but nature.
Kyo tells us that she remembers feeding the pigeons in Trafalgar Square, London. I've done that! But in Tokyo she was besieged by large, aggressive jungle crows. Toronto's birds turned out to be much more friendly. And Kyo even took her sons out birding, finding a balance between instruction and just letting them have fun. The pages are interspersed with a few of the musician's bird photos, plus occasional sketches of birds, flowers or anything that seemed interesting as Kyo developed her creative talents. As she recounts the newsworthy events of that year, and monitors her father's health, she also learns more about birds, their migrations and plight.
Bird enthusiasts probably won't find anything they didn't know in this personal account, so I would recommend it more to those who enjoy reading women's literature or creative writing, or who want to see if they too could find meaning in studying the nature around them in a city. Kyo Maclear learns some lessons about herself and what is meaningful in life in BIRDS ART LIFE.
SUMMARY
A writer's search for inspiration, beauty, and solace leads her to birds in this intimate and exuberant meditation on creativity and life—a field guide to things small and significant.
When it comes to birds, Kyo Maclear isn't seeking the exotic. Rather she discovers joy in the seasonal birds that find their way into view in city parks and harbors, along eaves and on wires. In a world that values big and fast, Maclear looks to the small, the steady, the slow accumulations of knowledge, and the lulls that leave room for contemplation.
A distilled, crystal-like companion to H is for Hawk, Birds Art Life celebrates the particular madness of chasing after birds in the urban environment and explores what happens when the core lessons of birding are applied to other aspects of art and life. Moving with ease between the granular and the grand, peering into the inner landscape as much as the outer one, this is a deeply personal year-long inquiry into big themes: love, waiting, regrets, endings. If Birds Art Life was sprung from Maclear's sense of disconnection, her passions faltering under the strain of daily existence, this book is ultimately about the value of reconnection—and how the act of seeking engagement and beauty in small ways can lead us to discover our most satisfying and meaningful lives.
---
What do you think about this review?
Comments
No comments posted.

Registered users may leave comments.
Log in or register now!