"You will most certainly want to keep the lights on for this thriller!"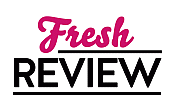 Reviewed by Teresa Cross
Posted March 8, 2017

Thriller | Mystery Police Procedural
DON'T TURN OUT THE LIGHTS written by Bernard Minier will leave you frozen in your seat! This story line is so unnerving (In a good way.) you will not want to move a muscle. I love mysteries that keep you wondering through out then at the end, wham! I did not see that coming. This is the second the Detective Martin Servaz series that Minier is known for creating and it will not disappoint.
Martin Servaz is taking time off from the job to spend time in a clinic for his depression. At least he is trying to when he is sent mail with a key card to a hotel in it. That key is to a room were a year earlier an artist had committed suicide and now this leads him to figure out what is behind this mysterious package sent to him. What was supposed to be much needed time off is no longer that.
Christine Steinmeyer finds a suicide note in her mailbox on Christmas Eve but she has no clue whom it was meant for and who left it. Then strange things start to happen at work and in her personal life that all comes back to that note. She never knew how much her life would change after that Christmas Eve.
This is another great novel for Bernard Minier that no wonder he his last novel was a number one International Bestseller! DON'T TURN OUT THE LIGHTS is sure to be just as brilliant. With such a great character as Martin Servaz I can't wait for the next one.
SUMMARY
"You did nothing."
Christine Steinmeyer thought the anonymous suicide note she found in her mailbox on Christmas Eve wasn't meant for her. But the man calling in to her radio show seems convinced otherwise.

"You let her die. . . ."
That's only the beginning. Bit by bit, her life is turned upside down. But who among her friends and family hates her enough to want to destroy her? And why?It's as if someone has taken over her life, and everything holding it together starts to crumble. Soon all that is left is an unimaginable nightmare.
Martin Servaz is on leave in a clinic for depressed cops, haunted by his childhood sweetheart Marianne's kidnapping by his nemesis, the psychopath Julian Hirtmann. One day, he receives a key card to a hotel room in the mail—the room where an artist committed suicide a year earlier. Someone wants him to get back to work, which he's more than ready to do, despite his mandatory sick leave. Servaz soon uncovers evidence of a truly terrifying crime. Could someone really be cruelly, consciously hounding women to death?
What if the people closest to us are not what they seem? What happens when someone takes control of your life and your relationships? And what is hiding in the darkness? In Bernard Minier's Don't Turn Out the Lights, you won't see who's coming after you.
---
What do you think about this review?
Comments
No comments posted.

Registered users may leave comments.
Log in or register now!