"Another enthralling and exciting chapter in the Tracy Crosswhite Series"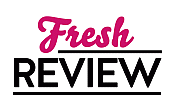 Reviewed by Lynn Cunningham
Posted March 5, 2017

Seattle Police Detective Tracy Crosswhite seems to have her life more in order than she ever has. She has a nice house to live in, a job she loves, and Dan, her boyfriend. Most of the time he lives there with her and she adores him. She knows how lucky she is to have such a great man in her life; a man who understands the demands of her job and accepts them unconditionally.
This particular entry in the series has Tracy chasing down clues regarding a very odd murder. Early one morning, a high school boy goes out on the water to pull up a crab pot only to get the shock of his young life. He pulls up a crab pot, but its contents are not even close to what he expects to find.
Tracy is called to the scene of what turns out to be a murder and is quickly in the middle of one of the most complicated cases she has ever worked. It seems that nothing is what it seems at first glance. Not only that, no one seems to be who they say they are. As Tracy begins to put some of the puzzle pieces in place, more mysteries seem to present themselves.
When she finally puts everything together, Tracy finds herself in a deadly situation that she may not live to see the end.
If you are a fan of the Tracy Crosswhite series, you will not be disappointed in THE TRAPPED GIRL. Writer Robert Dugoni has an imagination that goes well beyond that of the ordinary mind. He keeps you on your toes with every page. Not only that, but his dialogue turns his characters into truly three-dimensional people that you would want to hang out with if you were given the chance.
THE TRAPPED GIRL should be transferred to the big screen as it is that captivating. The suspense is there, as always, and the plot is not something that you will figure out on your own. It is one of the most mystifying plots that you have come to expect from Robert Dugoni.
One more thing: Do not start reading THE TRAPPED GIRL if you are going to be interrupted because it is a book that will hold you in place from the first page to the last. Oh, and there is a big surprise at the end!
SUMMARY
When a woman's body is discovered submerged in a crab pot in the chilly waters of Puget Sound, Detective Tracy Crosswhite finds herself with a tough case to untangle. Before they can identify the killer, Tracy and her colleagues on the Seattle PD's Violent Crimes Section must figure out who the victim is. Her autopsy, however, reveals she may have gone to great lengths to conceal her identity. So who was she running from?
After evidence surfaces that their Jane Doe may be a woman who suspiciously disappeared months earlier, Tracy is once again haunted by the memory of her sister's unsolved murder. Dredging up details from the woman's past leads to conflicting clues that only seem to muddy the investigation. As Tracy begins to uncover a twisted tale of brutal betrayal and desperate greed, she'll find herself risking everything to confront a killer who won't go down without a deadly fight. Once again, New York Times bestselling author Robert Dugoni delivers a taut, riveting thriller in the fourth installment of his acclaimed Tracy Crosswhite series.
---
What do you think about this review?
Comments
No comments posted.

Registered users may leave comments.
Log in or register now!