"Will their friendships survive as political tensions rise?"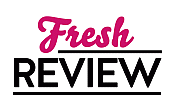 Reviewed by Debbie Wiley
Posted March 5, 2017

Kitty Deverill is caught between two worlds. Born and raised in Ireland, she cherishes her home in West Cork, as Castle Deverill has been in the family for generations. However, she's both wealthy and Anglo-Irish, a fact that many in Ireland can't forget despite her family's largesse towards others. Her two best friends are Bridie Doyle and Jack O'Leary, both devout Irish Catholics. Unfortunately, tensions are rising and soon their relationships may be put to the test.
Santa Montefiore crafts the kind of book you want to just sink into, as her stories and settings draw you in. Her exquisite use of language makes you savor ever word and every image depicted. THE GIRL IN THE CASTLE takes place in the 1900s as we see the political atmosphere through the eyes of Kitty, starting at the age of nine. The vivid descriptions take us back to a time long past even as they make me long to visit Ireland again.
Santa Montefiore doesn't hesitate to show the full range of dangers that her characters face in such a tumultuous time. There is one scene in particular that infuriated me to the point I wanted to throw the book at the offending character. Instead, I kept reading and hoping for the character's comeuppance!
THE GIRL IN THE CASTLE is the first book in the Deverill Chronicles and wow, what an amazing start to the trilogy! Be forewarned, however, that the ending is leaves so many threads still unanswered. I can't wait to see how Santa Montefiore will address the dangling issues in the second book!
SUMMARY
International sensation Santa Montefiore presents the first book in a trilogy that follows three Irish women through the decades of the twentieth century—perfect for fans of Kate Morton and Hazel Gaynor.
Born on the ninth day of the ninth month in the year 1900, Kitty Deverill is special as her grandmother has always told her. Built on the stunning green hills of West Cork, Ireland, Castle Deverill is Kitty's beloved home, where many generations of Deverills have also resided. Although she's Anglo-Irish, Kitty's heart completely belongs to the wild countryside of the Emerald Isle, and her devotion to her Irish-Catholic friends Bridie Doyle, the daughter of the castle's cook, and Jack O'Leary, the vet's son, is unmatched—even if Jack is always reminding her that she isn't fully Irish. Still, Jack and Kitty can't help falling in love although they both know their union faces the greatest obstacles since they are from different worlds.
Bridie cherishes her friendship with Kitty, who makes her feel more like her equal than a servant. Yet she can't help dreaming of someday having all the wealth and glamour Kitty's station in life affords her. But when she discovers a secret that Kitty has been keeping from her, Bridie finds herself growing resentful toward the girl in the castle who seems to have it all.
When the Irish revolt to throw over British rule in Southern Ireland, Jack enlists to fight. Worried for her safety, Jack warns Kitty to keep her distance, but she refuses and throws herself into the cause for Irish liberty, running messages and ammunition between the rebels. But as Kitty soon discovers, her allegiance to her family and her friends will be tested—and when Castle Deverill comes under attack, the only home and life she's ever known are threatened.
A powerful story of love, loyalty, and friendship, The Girl in the Castle is an exquisitely written novel set against the magical, captivating landscape of Ireland.
---
What do you think about this review?
Comments
No comments posted.

Registered users may leave comments.
Log in or register now!