"Shannon is one of my favorite heroines."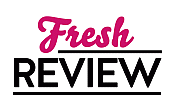 Reviewed by Annie Tegelan
Posted March 5, 2017

Mystery Cozy | Mystery Amateur Sleuth
Kate Carlisle returns to her Fixer-Upper series for the holidays. Shannon Hammer is struggling to get into the Christmas spirit when trouble starts occurring at her next project site. When a fight erupts between Shannon's father and the petty president of the bank who's backing her current project and he is found dead, Shannon has her hands full as she tries to prove that her father isn't guilty.
DECK THE HALLWAYS is a fantastic holiday read that is filled with charm and suspense. I like that Shannon is a character who doesn't actively go seeking trouble like some other amateur sleuths I've read. She is far too busy to be looking for problems already, but of course, she would never turn her father away when he is clearly in trouble. Because of that, Shannon is one of my favorite heroines.
In this particular book, the initial death does that a while to occur so the beginning of the story can lag here and there. However, there is still many more things happening throughout the story that make up for it. I particularly liked the holiday twist on things and I feel like these Christmas Cozy Mysteries may actually become one of my new favorite things to read. I just love the combination of mystery and suspense with that holiday vibe.
This book can be read as a standalone. However, I would suggest going back and reading the other two books in the series. They are just as fabulous and excited as DECK THE HALLWAYS is.
SUMMARY
The latest mystery from the New York Times bestselling author of Crowned and Moldering.

Someone's been slayed! If contractor Shannon Hammer can't nail the real culprit in the St. Nick of time, her dad will wind up in the clink...

Even at Christmastime, Shannon is more spackle than sparkle, which is why she leaps at the chance to transform a grand old Victorian mansion into ten charming apartments for homeless families. Filled with the spirit of the season, all of Lighthouse Cove turns out to help—including her best friends, a troupe of far-from-angelic Santa Claus impersonators, and her father, Jack.

But their merriment is soon dashed by a heated scuffle between Jack and the miserly president of the bank who's backing the project. When the man is murdered, all eyes are on Jack, and visions of prison time dance in Shannon's head. Now, she needs to pull off a crime-solving miracle, before her father's Christmas goose is cooked…
---
What do you think about this review?
Comments
No comments posted.

Registered users may leave comments.
Log in or register now!