"INTO THE FIRE is a smorgasbord of magical delights and a triumphant love story!"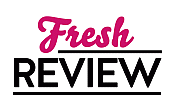 Reviewed by Miranda Owen
Posted February 28, 2017

Paranormal | Romance Paranormal
INTO THE FIRE is the fourth and final book in Jeaniene Frost's Night Prince series featuring her vampire characters Vlad and Leila. This is a series that must be read in order because so many things happen that are crucial to the plot, and each book picks up exactly where the previous one left off. INTO THE FIRE has everything you could dream of and more. The first two books in the Night Prince series introduced Leila and gave fans a better understanding of who Vlad is deep down. The third book in this series put the main characters, as well as readers, through the wringer emotionally but showcased how strong Leila and Vlad are -- both together as well as separately. In this final installment, Vlad and Leila are once again tested but INTO THE FIRE is a superbly balanced story that has witty one-liners and magical quests with loyal friends and uneasy alliances.
Magic plays a big part in INTO THE FIRE, and Vlad and Leila's ancient vampire ally Mencheres offers up fan favorite and delicious antihero Ian as a guide into the dark world of rogue magic users. Ian is his typical witty and deadly self, and Jeaniene Frost uses him very strategically and skillfully without having his larger- than-life persona eclipse the main characters or the bulk of the book. As a fan of "Buffy the Vampire Slayer" and the J. R. R. Tolkien books, I love a story with an eclectic collection of characters on a quest, and INTO THE FIRE definitely qualifies. Even though INTO THE FIRE has sacrifice and some tense and deeply moving scenes, I think I laughed more while reading this book than while reading any of the previous books in the series.
INTO THE FIRE is a smorgasbord of magical delights and a triumphant love story. I love Vlad's gleeful fiery retribution at the opening of INTO THE FIRE because it sets the tone for the fabulousness to come. Leila is fierce in this installment and she is equal to some of the most badass comic book female characters. The tantalizing tidbits at the end of INTO THE FIRE make me ravenous for the next Jeaniene Frost book set in this world.
SUMMARY
In the explosive finale to New York Times bestselling author Jeaniene Frostís Night Prince series, Vlad is in danger of losing his bride to an enemy whose powers might prove greater than the Prince of Vampiresí . . .In the wrong hands, love can be a deadly weapon
For nearly six hundred years, Vlad Tepesh cared for nothing, so he had nothing to lose. His brutal reputation ensured that all but the most foolhardy stayed away. Now, falling in love with Leila has put him at the mercy of his passions. And one adversary has found a devastating way to use Vladís new bride against him.
A powerful spell links Leila to the necromancer Mircea. If he suffers or dies, so does she. Magic is forbidden to vampires, so Vlad and Leila enlist an unlikely guide as they search for a way to break the spell. But an ancient enemy lies in wait, capable of turning Vlad and Leilaís closest friends against them . . . and finally tearing the lovers apart forever.
---
What do you think about this review?
Comments
No comments posted.

Registered users may leave comments.
Log in or register now!