"Post-apocalyptic romance at it's best!"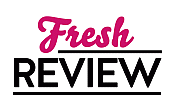 Reviewed by Annetta Sweetko
Posted February 27, 2017

Romance | Romance Science Fiction
Tace Justice is a Scorpius virus survivor and slowly the good ol' boy is disappearing and he's becoming dark and dangerous. This Vanguard medic is trying hard to fight the darkness that is changing who he is. Everyone can see JUSTICE ASCENDING, as he becomes faster, smarter but there is a line that he is close to coming to, the line between knowing what is right and what is wrong.
Sami Steel is fighting to survive by convincing everyone that she is one of them. But this survivor knows where the bunker is they are looking for but she doesn't want to admit it because then she would have to admit that everything she has told them is a lie. It's only the fear of losing the man she has come to love that she admits the truth. But knowing where the bunker is and getting there on time might be more than this band of survivors can manage. Did Sami wait too long to admit who and what she is?
JUSTIC ASCENDING takes us back into author Rebecca Zanetti's post-apocalyptic Scorpius Syndrome series and as I have looked forward to Tace's story I must say it is amazing. The pace is fast as we delve again into the survival of these survivors. But it is more than simple surviving, they are trying to live again, finding things that bring pleasure back into their world, as well as working to find a cure for Scorpius and the after affects of the virus. I enjoy a series that keeps the characters throughout but concentrating on one main couple. This is without a question Tace's and Sami's story and I have to say I loved it.
Sometimes when you read a book you have a certain idea how you want a couple to be and are disappointed in what the writer did, but this is not the case for this couple. The storyline flowed from the last book to this one without a hitch. They bicker, they fight each other verbally and physically, and for each other and most of all they love. In each book we are getting a better look at Vanguard people; the mercenaries (who just might not be all that different from the Vanguard's); the Pure, who are willing to use the Vanguard people as guards and fighters, but don't want to chance getting the virus from them. I can't wait to see what happens next in this crazy, impressive world. If you love action packed storyline, strong, fierce men and women, emotional scenes and hot, steamy moments then JUSTICE ASCENDING will give you an amazing ride.
SUMMARY
Before surviving the Scorpius bacterium, Tace Justice was a good ole Texas cowboy who served his country and loved his mama. After Scorpius, the world became dark, dangerous, and deadly—and so did he. The Vanguard medic is stronger, faster, and smarter than before, but he's lost the line between right and wrong. His passion is absolute, and when he focuses it on one woman, there's no turning back for either of them…
Sami Steel has been fighting to survive right alongside Tace, convincing the Vanguard soldiers she's one of them. In truth, Sami is a former hacker turned government agent who worked at The Bunker, where scientists stored both contaminants and cures. Only she knows the location, and she's not telling. Yet when sexual fire explodes between her and Tace, she'll face even that hell again to save him.
---
What do you think about this review?
Comments
No comments posted.

Registered users may leave comments.
Log in or register now!