"An exciting adventure turns into a life-threatening situation."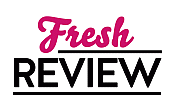 Reviewed by Lynn Cunningham
Posted February 27, 2017

Thriller Psychological | Thriller
Kate Priddy comes from London, England and has made an arrangement to switch apartments with a cousin in the city Boston, MA. His name is Corbin Dell and he offers this temporary arrangement to help them both. Kate is an art student and Boston would be perfect for her to spend some time studying her craft. The relocation will also help her recover from a horrific experience where her ex-boyfriend kidnapped her and nearly killed her. Ever since that event, she has suffered almost debilitating panic attacks. She hopes the move will help her get past her ongoing emotional issues.
That might not be meant to happen for Kate, though. When she arrives at Corbin's elaborate Boston apartment, it is to the news that the woman who lived next door to Corbin has been murdered. That is just what Kate needs to calm her shattered nerves. She chooses to fight her panic and bulldoze her way through the experience and forge ahead. That all works out in theory but she begins to feel as if there are strange things going on around her. As these things accelerate, Kate realizes that she knows next to nothing about Corbin and then she discovers that he really is not where he says he is when she communicates with him. He tells her that he is in her London flat but, it turns out that he was only there for a short time.
With everything going on around her, Kate is having trouble staying focused, which gives her problems with being able to relax in her new environment. Finally, Kate decides that she has to know what is really happening in her new home, but that might just be the worst, most dangerous decision she could make.
HER EVERY FEAR is the perfect book for fans of Alfred Hitchcock as the plot flows much like many of Hitchcockian movies. Peter Swanson is a name already known in several reading circles and this new entry will not disappoint. In fact, it may be the perfect way to introduce new readers to Swanson's writing. Even though HER EVERY FEAR begins in a reasonable manner, the mysteries and chills grow stronger as the story goes on.
Peter Swanson creates his various storylines with just the right amount of believability and creepiness. HER EVERY FEAR charts Kate's every action throughout the book as well as her emotional response to things she does not understand. As a reader, I was hooked and I doubt very much that you will not feel the same well before the final page.
SUMMARY
The author of the wildly popular The Kind Worth Killing returns with an electrifying and downright Hitchcockian psychological thriller—as tantalizing as the cinema classics Rear Window and Wait Until Dark—involving a young woman caught in a vise of voyeurism, betrayal, manipulation, and murder.
The danger isn't all in your head . . .
Growing up, Kate Priddy was always a bit neurotic, experiencing momentary bouts of anxiety that exploded into full blown panic attacks after an ex-boyfriend kidnapped her and nearly ended her life. When Corbin Dell, a distant cousin in Boston, suggests the two temporarily swap apartments, Kate, an art student in London, agrees, hoping that time away in a new place will help her overcome the recent wreckage of her life.
But soon after her arrival at Corbin's grand apartment on Beacon Hill, Kate makes a shocking discovery: his next-door neighbor, a young woman named Audrey Marshall, has been murdered. When the police question her about Corbin, a shaken Kate has few answers, and many questions of her own—curiosity that intensifies when she meets Alan Cherney, a handsome, quiet tenant who lives across the courtyard, in the apartment facing Audrey's. Alan saw Corbin surreptitiously come and go from Audrey's place, yet he's denied knowing her. Then, Kate runs into a tearful man claiming to be the dead woman's old boyfriend, who insists Corbin did the deed the night that he left for London.
When she reaches out to her cousin, he proclaims his innocence and calms her nerves . . . until she comes across disturbing objects hidden in the apartment—and accidently learns that Corbin is not where he says he is. Could Corbin be a killer? And what about Alan? Kate finds herself drawn to this appealing man who seems so sincere, yet she isn't sure. Jetlagged and emotionally unstable, her imagination full of dark images caused by the terror of her past, Kate can barely trust herself . . . So how could she take the chance on a stranger she's just met?
Yet the danger Kate imagines isn't nearly as twisted and deadly as what's about to happen. When her every fear becomes very real.
And much, much closer than she thinks.
Told from multiple points of view, Her Every Fear is a scintillating, edgy novel rich with Peter Swanson's chilling insight into the darkest corners of the human psyche and virtuosic skill for plotting that has propelled him to the highest ranks of suspense, in the tradition of such greats as Gillian Flynn, Paula Hawkins, Patricia Highsmith, and James M. Cain.
---
What do you think about this review?
Comments
No comments posted.

Registered users may leave comments.
Log in or register now!