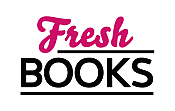 Summer Reads are HOT in July!
"This is a story full of stylized techno wizardry, badass characters, and intriguing possibilities."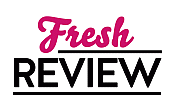 Reviewed by Miranda Owen
Posted February 15, 2017

Graphic Novel | Science Fiction | Action
SUICIDE SQUAD VOL. 1: THE BLACK VAULT is part of DC Rebirth and introduces the members of the Suicide Squad for readers new to the series, or readers only familiar with the characters through the "Suicide Squad" film. Fans of the film will recognize Deadshot, Harley Quinn, Killer Croc, Rick Flag, Katana, June Moone aka Enchantress, and Captain Boomerang. The only character that was in the film but not in this book is Diablo. Jim Lee's artwork in SUICIDE SQUAD VOL. 1: THE BLACK VAULT is superb as always, and he makes misfit action heroes and science fiction warfare look beautiful.
SUICIDE SQUAD VOL. 1: THE BLACK FAULT has a bit of art imitating life. Just as the cold war between the US and Russia in the 1950s and 1960s spawned some great science fiction, current world events frame this story of the fantastical and the slightly whacky. The first few pages of SUICIDE SQUAD VOL. 1: THE BLACK VAULT give the reader a taste of who these central characters are and what they're all about. Much of this book dealt with Rick Flag's ability to control his team and bring things to a successful conclusion without things blowing up in his face. Unlike the "Suicide Squad" film, there wasn't really any hint of deeper feelings between Flag and June Moon, so it will be interesting to see if anything develops in later stories. The quirky helpers, out-of- this-world bad guys, and unknown quantities along the way in SUICIDE SQUAD VOL. 1: THE BLACK VAULT provide an opportunity for amusing snarky comebacks, and a striking contrast to the group of disaffected antiheroes that make up Task Force X.
SUICIDE SQUAD VOL. 1: THE BLACK VAULT is full of stylized techno wizardry, badass characters, and intriguing possibilities. Included in this book are background stories involving Deadshot and a past encounter with Batman, a glimpse into Captain Boomerang's psyche, a detailed look at Katana's tragic past, and a solo mission involving Harley and Rick Flag. As someone who has never read many comics featuring Deadshot, Captain Boomerang, and Katana, it was interesting to see them outside of a group setting and get a better feel for their personality. Although I was always partial to the character King Shark in the "Suicide Squad" comics, I always wanted to see Killer Croc get better stories than his past Batman-centered stories, and I hope to see him shine in future books. Also included at the end of this collection is a variant cover gallery with artists like Amanda Connor, Jim Lee, Lee Bermejo, and others. I look forward to reading more "Suicide Squad" books in the future.
SUMMARY
Assembled by the tough-as-nails intelligence expert Amanda Waller and overseen by disgraced military genius Captain Rick Flag, the men, women and monsters of the Suicide Squad—a.k.a. Task Force X—do the jobs that are too dirty for any superheroes to soil their capes with.
Their latest mission should be easy enough: recover a powerful cosmic weapon called the Black Vault from enemy hands. The Suicide Squad always gets the job done (mostly) but this time, when the weapon's dark influence spreads and the team is driven to madness and mayhem (more than usual), there's only one person sane enough to save the Squad from destruction…the Clown Princess of Crazy herself, Harley Quinn!
Legendary artist Jim Lee teams up with writer Rob Williams and artists Philip Tan, Jason Fabok, Ivan Reis and Gary Frank for a new deadly Task Force X mission in SUICIDE SQUAD VOL. 1: THE BLACK VAULT! Exploding from the pages of DC's blockbuster Rebirth event and starring the characters you love and hate from the smash-hit movie, this graphic novel is a great jumping-on point for new readers! Collects issues #1-4 and the SUICIDE SQUAD: REBIRTH one-shot.
---
What do you think about this review?
Comments
No comments posted.

Registered users may leave comments.
Log in or register now!