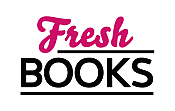 Fall in love with June books!
"A psychological stunner that shocks!"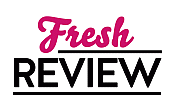 Reviewed by Patricia (Pat) Pascale
Posted February 12, 2017

THE PASSENGER has an unforgettable heroine who has so many names and aliases, I had to keep notes. Tanya Dubois is taking a shower when Frank, her husband of seven years, falls down the stairs, killing himself. When Tonya finds him, she tries to revive him but knows it is too late. Sitting down on his faux-suede La-Z-Boy, she has a drink of Bourbon to honor his memory. She then packs, including Frank's gambling stash he kept in his tool box, loads her suitcase into his pickup truck and leaves. No way will the police believe she is not involved in his death. She is not willing to stay around to find out. This is not the first time she has had to go on the run. She drives all night and ends up in Lincoln, Nebraska. Time to lose the truck. Replaced, with a used Buick Regal, Tanya drives ten more miles and checks into a Motel, using cash and the name Jane Green. Now on the run, she must make changes to her appearance and eventually convince the police she no longer exists. With her hair cut short and a different color Tanya zigs and zags across the country, using disposable phones, stealing to keep going. Tonya is very resourceful as she creates new identities and sheds them quickly if she fears danger of being discovered.
During the seven boring years Tanya was married to Frank, she squandered away her time. She kept house during the day and drank at night. Trying to find employment now would be a problem. In her travels, she finds libraries, where she would study the employment opportunities in that area hoping to find something. Money was getting low. She would also follow the latest news on Frank's death.The investigation seems to be at a stand still. She also receives e-mails from Ryan, someone from her past who refers to her as Jo, and keeps her up to date on the news from home.
In Texas, a friendly bartender who introduces herself as Debra Maze, is friendly to Tanya. Everyone calls her Blue because she has the bluest but ice-old eyes. When Tanya asks Tanya for ID, Tanya uses her newly forged Passport and tells Blue she lost her license. Blue pretends to believe her but later tells Tanya she knows she is on the run. She invites Tanya to move in with her and they become buddies. they begin to go to funerals looking for a perfect alias for them to "borrow". One day, blue announces they will change identifies. Tonya alias Allison will now become Debra Maze and Blue will become Tonya and all her aliases.
Lisa Lutz tells the story of THE PASSENGER in the present, in flashbacks and e-mails sent from Ryan to Jo, that give clues about her past life and why she is running from mistakes she made. It has an ending I never expected and it pleased. It shows how difficult it is to exist without a name and a valid ID. Just running, switching cars and even having enough money is not enough to stop and begin anew. I liked Domenic, the sheriff, and Blue was different, very different. Very slowly, with great, riveting suspense, we begin to learn about the events that first forced Tanya to run. If you like an exciting plot with a psychological twist, this one is for you. Well done, Ms. Lutz. I could not lay it down!
SUMMARY
"A dead-serious thriller (with a funny bone)" (The New York Times Book Review), from the author of the New York Times bestselling Spellman Files series, comes the story of a woman who creates and sheds new identities as she crisscrosses the country to escape her past.
Forty-eight hours after leaving her husband's body at the base of the stairs, Tanya Dubois cashes in her credit cards, dyes her hair brown, demands a new name from a shadowy voice over the phone, and flees town. It's not the first time.
She meets Blue, a female bartender who recognizes the hunted look in a fugitive's eyes and offers her a place to stay. With dwindling choices, Tanya-now-Amelia accepts. An uneasy―and dangerous―alliance is born.
It's almost impossible to live off the grid in the twenty-first century, but Amelia-now-Debra and Blue have the courage, the ingenuity, and the desperation, to try. Hopscotching from city to city, Debra especially is chased by a very dark secret. From heart-stopping escapes and devious deceptions, we are left to wonder…can she possibly outrun her past?
The Passenger's white-knuckled plot and unforeseeable twists make one thing for certain: the ride will leave you breathless. "When the answers finally come, they are juicy, complex, and unexpected. The satisfying conclusion will leave readers rethinking everything and immediately turning back to the first page to start again. Psychological suspense lovers will tear through this thriller" (Library Journal, starred review).
---
What do you think about this review?
Comments
No comments posted.

Registered users may leave comments.
Log in or register now!