"A mesmerizing romance with dynamic characters!"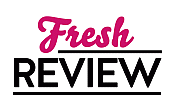 Reviewed by Miranda Owen
Posted February 12, 2017

Romance Erotica Sensual | Romance Contemporary | New Adult
MANAGED is book 2 in Kristen Callihan's VIP series centered around the band Kill John. Gabriel Scott, known to most as "Scotty," is the manager for the band Kill John but is also much more. In addition to being like the band's motherboard, the band is like the tight-knit family he never really had. By contrast, Sophie Darling has a very close family, but she's never had someone like Scotty. Scotty and Sophie's first meeting, while next to each other on a plane, makes for some entertaining and spirited exchanges. In MANAGED, Kristen Callihan is an artist with creating and sustaining sexual tension in the most fabulous way.
The chemistry between Scotty and Sophie is fierce, and there is almost a magnetic pull between them. I like that Sophie has a job working with the band so that she is constantly thrown in Scotty's path. Although it takes a bit of time before the two consummate their relationship, they build an intimacy almost immediately. They refer to each other as nobody else does -- he is "Gabriel" to her and she is "Darling" to him. The all-consuming need to connect in some way, whether through a casual touch or wrapped in each other's arms, really comes across to the reader and sets the pages aflame.
There is a villain who emerges near the end of MANAGED, but the biggest obstacle to Sophie and Scotty finding happiness together is Scotty himself. Getting Scotty's perspective in MANAGED is vital to understanding him and being able to enjoy this story. He is a very complicated man with a tragic past. So much of his childhood was chaos that he thrives on being in control now. He also fears turning into his abusive father one day. Sophie is the perfect woman to balance his personality out and calm his fears. Kristen Callihan creates a sense of foreboding using Sophie's past. Even though the band is made aware of the mistakes she made in the past, as a reader you just know that it will still come back to bite her again at some point.
MANAGED is about a dynamic group of characters, and a mesmerizing romance between a hero and heroine who crave each other. I love seeing more of the Kill John band members in MANAGED and can't wait for the next book in this series! Jax particularly fascinates me and I look forward to reading his story.
Learn more about Managed
SUMMARY
It started off as a battle of wits. Me: the ordinary girl with a big mouth against Him: the sexy bastard with a big...ego.
I thought Iíd hit the jackpot when I was upgraded to first class on my flight to London.
That is until HE sat next to me. Gabriel Scott: handsome as sin, cold as ice. Nothing and no one gets to him. Ever. Heís a legend in his own right, the manager of the biggest rock band in the world, and an arrogant ass who looks down his nose at me.
I thought Iíd give him hell for one, long flight. I didnít expect to like him. I didnít expect to want him. But the biggest surprise? He wants me too. Only in a way I didnít see coming.
If I accept his proposal,I leave myself open to falling for the one man I canít manage. But Iím tempted to say yes. Because the real man beneath those perfect suits and that cool faÁade just might be the best thing thatís ever happened to me. And I just might be the only one who can melt the ice around his heart.
Let the battle beginÖ
---
What do you think about this review?
Comments
No comments posted.

Registered users may leave comments.
Log in or register now!