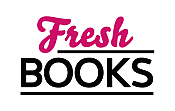 Spring flowers, great May books to enjoy!
"Short stories to delight fans of fantasy land Valdemar"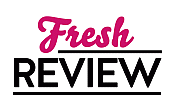 Reviewed by Clare O'Beara
Posted February 12, 2017

For the fans of fantasy world Valdemar and its heralds, here is an unaccustomed treat. Authors have created short stories in this world and Mercedes Lackey, the original Valdemar author, has edited them into the compilation: TEMPEST: ALL NEW TALES OF VALDEMAR. Heralds are riders who serve the Crown and travel between villages, carrying messages and deciding upon matters of justice. They are mounted on Companions, usually horses which are telepathically connected to the rider. Magic is not encouraged here, but Gifts are allowed to be used. Sometimes the difference can be hard to tell.
My favourite story came quite early, by Janny Wurts whose works I enjoy. "Girl Without The Gifts" tells of Kaysa, blind, whose village life of spinning flax is disrupted when she finds a Companion alone in a magical storm. Can she venture out into the world and become more than a spinner? As much as the message I love the way this tale is told, with an emphasis on all the other senses.
Jennifer Brozek gives a really unusual journey, with a blind gryphon Companion flying by seeing through her partner's eyes. Kitha, the human half, is no longer fully human due to a Mage storm. "Feathers In Flight" tells of their dangerous quest. In a different setting, the capital city, "Haver Hearthstone" by Fiona Patton describes the visit of a travelling, pattering merchant, with all his goods and tonics. Many of the stories are gossipy, and we get to like the characters, so it's a pity when each tale ends just as we want to find out more about their lives. The same terms appear throughout - a candlemark is a measure of time, for instance.
"Harmless As Serpents" by Rosemary Edghill and Rebecca Fox is great fun as we are introduced to a proud Companion horse who decides, while still very young, to go out and seek the person who will bond with him, so they can start to have adventures. Naturally all does not go well. Larry Dixon and his wife Mercedes Lackey have written the final tale, "Ripples And Cracks," which centers on gryphons. Some of the other authors have written for fantasy RPGs while one jousts wearing real armour. The rest have written fantasy and SF among other themes. If you like to read fantasy involving animals in a medieval world, grab TEMPEST. You don't need to have read Valdemar novels, but it would help if you have.
Learn more about Tempest
SUMMARY
The Heralds of Valdemar are the kingdom's ancient order of protectors. They are drawn from all across the land, from all walks of life, and at all ages—and all are Gifted with abilities beyond those of normal men and women. They are Mindspeakers, FarSeers, Empaths, ForeSeers, Firestarters, FarSpeakers, and more. These inborn talents—combined with training as emissaries, spies, judges, diplomats, scouts, counselors, warriors, and more—make them indispensable to their monarch and realm. Sought and Chosen by mysterious horse-like Companions, they are bonded for life to these telepathic, enigmatic creatures. The Heralds of Valdemar and their Companions ride circuit throughout the kingdom, protecting the peace and, when necessary, defending their land and monarch.
Now, twenty-three authors ride with Mercedes Lackey to her magical land of Valdemar, adding their own unique voices to the Heralds, Bards, Healers, and other heroes of this beloved fantasy realm.
Join Elizabeth Vaughan, Fiona Patton, Jennifer Brozek, Brenda Cooper, Rosemary Edghill, and others in twenty-two original stories, including a brand-new novella by Mercedes Lackey, to Valdemar, where:
A Herald must crack an ancient code in a historic tapestry in order to arbitrate a dispute over land and lineage…
A Healer's daughter flees the noble family that has trapped and enslaved her mother, and must seek help to free her mother…
A young woman who hides her clairvoyant powers from her town's Karsite priests ForeSees a threat, and must risk revealing her Gift to save her community…
A Herald finds his assistant has been abducted by a man upon whom he had levied a heavy fine, and must foil the kidnapper's plans to save his charge…
---
What do you think about this review?
Comments
No comments posted.

Registered users may leave comments.
Log in or register now!