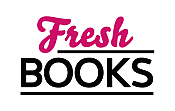 Read some great books in April...you'll be blooming!
"Who wouldn't want to be close to this cowboy?"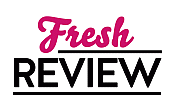 Reviewed by Sandra Wurman
Posted February 8, 2017

Romance Western | Romance Contemporary
You know when you are reading a Carolyn Brown book. Right from the get go she has you smiling and anticipation is already high for a great enjoyable read. Then she starts the character introductions. Carolyn Brown is not subtle. She lets you in on her plan to weave these heartwarming charismatic folk into her newest Lucky Penny tale -- WICKED COWBOY CHARM. Why waste words; Carolyn Brown has something in her mind and she can't wait to share it with her hoard of fans. Put me at the top.
Josie Dawson and I share a love of red lollipops so we are immediately friends. Deke Sullivan is a tall smooth talking cowboy who knows how to greet ladies with a line. And lucky for us it looks like Josie and Deke are the stars of WICKED COWBOY CHARM but let me assure you that the supporting cast of men, women and animals will capture your heart.
Deke is as big as a barn or at least that's how he appears to Josie who's rather tall herself. And yet with Deke she feels more like a woman than ever before. There's no denying that Josie is gorgeous. Deke is a kind hearted warm blooded guy. Spending time together during a blizzard -- Mother Nature's setting for romance right?!? -- gives them perfect opportunity to get to know each other.
They work well together, make a good team and find themselves thinking of the possibility of combining business efforts. Meshing their talents so to speak. How about on the personal front. Chemistry: check. Personalities: check. Honesty, trust, reliability: check, check, check. Add great with animals, kind to dogs, old people and kisses like a dream. Well, Josie is going to have to admit she's in trouble. Those leading men in her romance novels don't hold a candle to Deke. And it seems nothing would make Deke happier than forming a partnership with Josie. First off with a bunch of tough, mean and ready to rock and roll bulls. Then perhaps move on to a more personal partnership. But both Deke and Josie are levelheaded. They both know that this partnership might not have staying power if the waters get muddy with a relationship. Josie and Deke are excited about joining forces. Neither one is too anxious to let their hearts get involved.
All I can say is never underestimate Carolyn Brown. If she means to pair up two characters then she means business. Once again all the necessary elements are present in WICKED COWBOY CHARM. Cowboys and cowgirls, ranches, animals, old folk, family and love. I have always felt a kinship with Carolyn Brown. We like the same things, share respect for people and animals, love of country and western romance novels. We even like the same authors and television shows. I'd bet all Carolyn Brown fans feel the same. Like a good piece of chocolate there's nothing more delicious, memorable and addictive than a Carolyn Brown story and you can now add WICKED COWBOY CHARM, the next Lucky Penny tale, to the must read list.
SUMMARY
ONE BLIZZARD, ONE BUNKHOUSE,
AND A WHOLE LOTTA TROUBLE . . .
Josie Dawson is new in town, but it doesn't take a local to know that Deke Sullivan is trouble--in a smokin' hot package. He's sweet, sexy, and has charmed just about every woman in Dry Creek, Texas. Well, Josie won't be next. She'll keep her distance, even if he is great with babies and makes a mean cup of homemade hot chocolate.
Deke Sullivan really is a one-woman type of guy. He just had to do a lot of looking to find that one woman. Now he thinks he's found her and he won't let a strong, sassy gal like Josie slip away. Just when he's wondering how to convince her he only has eyes for her, they get stranded in a tiny cabin during a major blizzard. If Deke can melt her heart before they dig out of the snow, he'll be the luckiest cowboy in Texas . . .
Excerpt
Josie could hardly take her eyes off Deke's strong arms as he carried a pile of wood the short distance from the box to the fireplace. To have those arms around her, to cuddle up next to him on one of those bunk beds—she shook her head to get the picture out of it and reached for the tin box of matches on the mantel.

"How many do you need?" she asked.

"Just one," he answered.

"Confident, aren't you?"

"Not confidence, just practice, ma'am." He got the fire going with the first one.

"Impressive," she said.

"We'll get it warmed up in here soon enough."

Josie sat down on the sofa facing the fireplace and took stock of the little cabin. A set of bunk beds covered the wall to her right. A doorway into a bathroom was to her left along with crudely made bookshelves with about a hundred well-worn paperback books. A deck of cards was in the middle of a card table with a couple of folding metal chairs on either side. A second table was fitted into the small corner from the end of the bunk beds to the wall and another oil lamp had been placed in the middle of it.

"We'll survive," Deke said.

"Who are you trying to convince? Me or you?" Josie asked.

"Both of us. It's better than freezing to death in our vehicles. Lord, I wish I would have turned around and gone right back home when the first snowflake hit," he answered.

"Me too." She threw one arm over her head and groaned.

"Top or bottom?" Deke asked.

"Well, now that depends on lots of things," she said before she thought.

Deke whipped around, his eyes big as silver dollars. "What did you say?"

She blushed and quickly covered her blooper. "I don't care. I could sleep right here. Maybe I'll wake up to find this is all a dream."

"Okay then, I'll take the bottom bunk. Rascal gets restless if he's not sleeping right beside the bed on his blanket or else on the foot of it. And darlin', if you wake up and find this is a dream, don't leave me behind."

"No way, cowboy. You are stuck with me for the duration of this damned storm."

"And you, darlin', are stuck with me."

---
What do you think about this review?
Comments
4 comments posted.
Re: Who wouldn't want to be close to this cowboy?

carolyn done cool job. grab it and read. href="https://resultscgggovnic.in/examresults-ap-nic-2017-
ap-inter-results-marks-www-examresults-ap-
nic/">examresults.ap.nic.in
(Cgg Results 7:08am March 20, 2017)
https://tweakbox-app.com download free
(Ios Man 2:56pm August 24)
http://remotedesktopwindows10.com
(Play Game 6:12am April 13)
[url=http://www.google.com]google[/url]
(Play Game 6:14am April 13)
Registered users may leave comments.
Log in or register now!