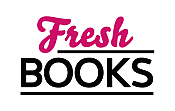 New Year, Great Reads for January
"A Bookkeeper and a Cowboy Find Happiness One Teaspoon at a Time"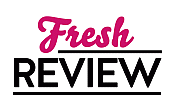 Reviewed by Monique Daoust
Posted February 7, 2017

Multicultural Historical | Multicultural Romance | Romance Historical
Portia Carmichael and her younger sister Regan were literally mailed by their mother Corinne to the latter's sister Eddy 15 years ago. Eddy and her husband Rhine Fontaine took the girls in, and now Portia is the manager and bookkeeper of Rhine's hotel in Arizona. Portia is proud of her career, and because of her childhood, she has no intention of ever marrying, and not because she wants for male attention. Although the arrival of handsome cowboy Kent Randolph might threaten her resolve. Kent was the bartender in Rhine's saloon years ago and the beautiful woman he sees before him looks nothing like the skinny and skittish 12 year-old Portia he once knew. Kent has never stayed in one place very long, but he just might remain in Arizona for a little while.
BREATHLESS's beautiful cover reflects the general tone of book: clean, crisp, lovely, elegant, and romantic. Beverly Jenkins's seamless and eloquent prose captures the essence of the Old West, and the lives of upstanding African-Americans in the late nineteenth century, which I always appreciate in a world of historical romance filled with dukes. I feel it's easier to relate to Ms. Jenkins' characters, as they come from all walks of life and experience more believable challenges. Portia and Kent, among others, come off as rational people. In spite of them having had some past disturbing experiences, they do not dwell in the past but look to the future.
The charm of BREATHLESS lies in those wonderfully drawn characters, in the vivid descriptions of daily life of an era gone by, in the political context that made those people stronger. Beverly Jenkins knows what real romance is all about: it is not about power or about winning; it is about sharing, caring, understanding, and aiming for a better life. Kent doesn't pressure Portia, who in turn doesn't play games. This feels real to me, this feels like what romance should be all about, this is what I want to read about: people whom I like and whom I want to see happy. Don't mistake BREATHLESS for light fluff, because there are some real issues discussed, and there is a very realistic plot twist that shake up our heroes' and heroine's lives, and the love story is as compelling as any suspense.
BREATHLESS is Portia's and Kent's story, there are no loose threads, but there an event occurs at the very end that will conclude in the next book in this trilogy. It's a very clever twist and already I'm anticipating Beverly Jenkins' next book!
SUMMARY
A strong-willed beauty finds herself in the arms of the handsome drifter from her past, in this second book in the sizzling series set in the Old West, from USA Today Bestselling Author Beverly Jenkins
As manager of one of the finest hotels in Arizona Territory, Portia Carmichael has respect and stability—qualities sorely missing from her harsh childhood. She refuses to jeopardize that by hitching herself to the wrong man. Suitors are plentiful, but none of them has ever looked quite as tempting as the family friend who just rode into town…and none has looked at her with such intensity and heat.
Duchess. That's the nickname Kent Randolph gave Portia when she was a young girl. Now she's a stunning, intelligent woman—and Kent has learned his share of hard lessons. After drifting through the West, he's learned the value of a place to settle down, and in Portia's arms he's found that and more. But convincing her to trust him with her heart, not just her passion, will be the greatest challenge he's known—and one he intends to win…
---
What do you think about this review?
Comments
No comments posted.

Registered users may leave comments.
Log in or register now!