"Romance entwined in mystery befall an impoverished gentlewoman"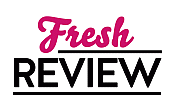 Reviewed by Make Kay
Posted January 23, 2017

BETWEEN THE DEVIL AND THE DUKE is book 3 in the Season for Scandal series by Kelly Bowen. Bowen is a relative newcomer to the romance scene and has been a delight from her first release in 2014. Don't let the frightfully twee title fool you (and why won't publishers cut it out with the too-precious-for-words ridiculousness of titles?!), this book is not uncomfortably cute. It's a delectable historical romance and a great deal of fun.
Angelique Archer is quietly discovered counting cards at the vingt-et-un table at Lavoie's, where she has been relieving boozy gentlemen of the burdens of their pocketbook contents. Gambling hall owner Alexander Lavoie offers her a job working his tables, seeing in her a cardsharp who could make him a good deal of money. Although Angelique wants to say no, her straightened circumstances force her to take Alex up on his offer. Alex is a reputed assassin and spy, who tries his best to keep his hands off the delectable Angelique.
What I appreciate most about Angelique is that she's very smart. She's a mathematical genius, and I love that Alex loves Angelique's brains as well as her beauty. Angelique is very devoted to her family as well- too devoted, if you ask me- given her wastrel eldest brother. Her determination to keep her family afloat, both financially and by reputation in the ton, is admirable. Alex is a lovely man, and I totally rooted for the two of them to end up together, even as they try to resist one another.
There's an underlying mystery to enliven the story even more, and which also allows Alex to shine while using his connections, his bravery, and his assassin skill set. There is also plenty of humor, and a sizzling sexuality that makes the pages practically smoke. Season for Scandal includes characters from the previous two books, but newcomers to the series will not be at all lost to start with book three. Bowen's BETWEEN THE DEVIL AND THE DUKE is a thoroughly diverting tale of intrigue and romance with clever characters and a satisfying Happily Ever After.
SUMMARY
Their love was always in the cards.
He should have thrown her out. But when club owner Alexander Lavoie catches a mysterious blonde counting cards at his vingt-et-un table, he's more intrigued than angry. He has to see more of this beauty-in his club, in his office, in his bed. But first he'll have to devise a proposition she can't turn down.
Gossip said he was an assassin. Common sense told her to stay away. But Angelique Archer was desperate, and Lavoie's club offered a surefire way to make quick money-until she got caught. Instead of throwing her out though, the devil offers her a deal: come work for him. Refusing him means facing starvation, but with a man so sinfully handsome and fiercely protective, keeping things professional might prove impossible . .
---
What do you think about this review?
Comments
No comments posted.

Registered users may leave comments.
Log in or register now!